NBA Rumors: Phoenix Suns Top Pick May Be Hot Target Next Summer
KEY POINTS
Deandre Ayton could be leaving the Suns for a new team next summer
The Suns management is reluctant to hand Ayton a max contract for now
Ayton needs to step up and show his improvement to raise stock
The Phoenix Suns will attempt to prove to hoop junkies that their 2020-21 NBA Finals run was no fluke this coming season.
To do that, all players need to be on the same page.
But as early as now, it appears at least one player may not be too thrilled about the coming NBA season.
Deandre Ayton is due for a maximum rookie contract extension, but it appears the Suns are not yet ready to grant him one.
According to sources in a report by ESPN, Phoenix is reluctant to offer the top pick of the 2018 NBA Draft a contract extension.
The 6-foot-11 center reportedly has no plans to accept anything less, especially considering most of the players in his draft class got max contracts already. That list includes Trae Young of the Atlanta Hawks and Luka Doncic of the Dallas Mavericks.
The 23-year-old is eligible to get a five-year, $172.5 million extension, something that can go as high as $207 million.
This is subject to change since the deadline is on October 18.
However, it appears team owners feel that Ayton is not worth that amount of money even though he churned out a credible performance for the Suns last season.
The Bahamas native jacked up his numbers in his first NBA playoff appearance, averaging 15.8 points, 11.8 rebounds, 1.1 assists, and 1.1 blocks in 36.4 minutes of action.
Ayton normed 14.5 markers, 10.5 boards, and 1.4 dimes in 69 regular-season outings for Phoenix.
So unless a deal is struck by the October 18 deadline, Ayton may become a restricted free agent next summer.
Phoenix could match any offer dangled, but the ties with the former Arizona Wildcat may no longer be the same.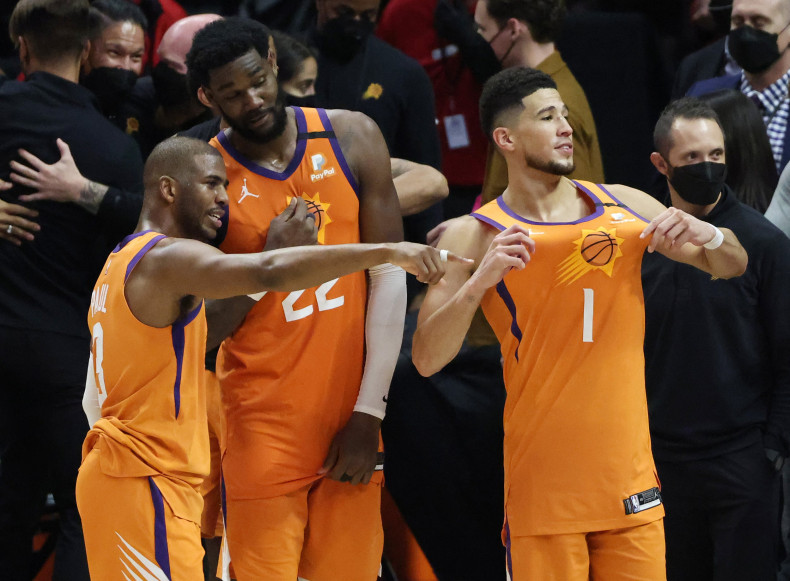 Ayton is still young and is expected to improve moving forward. But his value right now is questionable considering he is not an elite player both offensively and defensively, NBC Sports noted.
Although he needs to play behind the likes of Devin Booker and Chris Paul, stepping up in his capacity may prove beneficial.
If he comes up with a good performance this coming season, it could raise his market value–either with the Suns or for other teams who may have interest in him next summer.
© Copyright IBTimes 2022. All rights reserved.