NBA Rumors: Rajon Rondo, Three Others Likely To Stay With Lakers Next Season
KEY POINTS
Four Lakers are likely to opt-in for the 2021 season
Salary cap restrictions could influence all four players' decision to skip free agency
Role players have contributed to the Lakers' stellar run this season
Four Lakers are likely to stay in Los Angeles for next season. With all the uncertainties regarding the status of the 2020 season, the current Lakers roster is left with unfinished business, making it more distinctly possible for Frank Vogel to handle the same set of guys for the 2021 season.
Rajon Rondo, JaVale McGee, Avery Bradley, and Kentavious Caldwell-Pope, who each hold a player option in their respective contracts, are expected to waive free agency in the upcoming summer and continue suiting up in the purple and gold.
Kyle Goon of the Orange County Register presented some grounds for the Lakers to keep all four while mentioning how certain restrictions, most particularly the salary cap, could impede their decision to test the market.
"Among those, Rondo, who has largely sat, seems like a lock to opt for another year," Goon wrote. "Bradley has started but has swayed in his offensive production, and his injury history could hurt his market elsewhere.
"McGee has outperformed his contract, but he's also at center, which is the hardest position to get paid as a role player. Caldwell-Pope might have the best market of any of these players, but that market could be slashed due to the sinking salary cap, and perhaps L.A.'s chance to win makes it a little more appealing."
Evidently thriving in each of their given roles, these four players have helped the team secure its first playoff berth in seven years.
"Caldwell-Pope, who has averaged 9.5 points in 63 games this season, might not want to turn down that $8.49 million option, especially considering he should continue to get solid playing time thanks to his effective play," Bleacher Report's Jake Rill wrote.
"Bradley (averaging 8.6 points in 49 games) and McGee (started 61 games while averaging 6.8 points and 5.8 rebounds) have also been solid contributors during the Lakers' successful season. And with their affordable options, the team could be pleased if both opt-in for another year.
"Rondo is averaging 7.1 points and 5.0 assists per game, but he's been limited to 48 games because of a finger injury. But he can help provide veteran leadership in addition to his contributions off the bench, still making him a valuable piece of a team."
The Lakers registered the best record in the Western Conference with a 49-14 record while having significant contributions from some of the team's unheralded weapons. LeBron James and Anthony Davis are still running the show, but the squad recognizes that the equation to finally end the title drought has to include the supporting cast.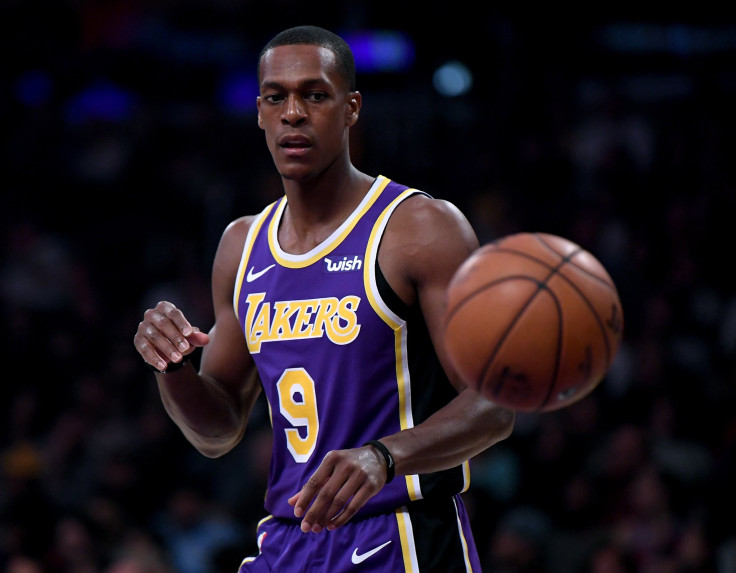 © Copyright IBTimes 2023. All rights reserved.