NBA Rumors: Rockets General Manager Elated, Justifies Capela Trade
KEY POINTS
Morey believes Capela trade was worth it
Covington living up to Rockets expectations
Small-ball philosophy working for Houston thus far
The Houston Rockets have been surprising most with its small-ball philosophy and general manager Daryl Morey has all the reason to be boastful. But in the eyes of many, giving up ceiling remains a big risk especially come NBA playoff time. The general manager could care less and shed some light on why they pulled off that multiplayer deal.
During an interview on First Things First, Morey explained how Capela was not working well as he initially saw. With time winding down and the Rockets had an erratic run, the Rockets were looking to adjust before falling short of expectations. This is likely where the small-ball ploy originated from.
"It just wasn't working good enough to win the championship. So once we saw how that didn't work, then we thought we had to make another move," Morey said.
And it turns out that the Rockets had their eyes on Covington from the start. The 29-year-old was a popular name at the NBA trade deadline and the Rockets apparently did a lot to make sure to land him. That included giving up a promising big man in Capella who ironically remains sidelined for the Hawks. The 25th pick of the 2014 NBA Draft has yet to suit up for the Hawks. The latest on him is that he will have a nagging heel injury checked next week, The Athletic reported.
In a way, the trade makes a bit of sense with Capela's health not holding up. The trade is making Morey look good at the moment. Houston currently sits at fourth spot of the NBA Western Conference but could move up with a string of wins. They are two games behind the Los Angeles Clippers and just a game ahead of the Utah Jazz.
For Morey, Covington makes the Rockets better since he meshes with the resident stars. In fact, the general manager feels that he got something better than what he bargained for.
"Not only how good he is, but how much he helps everyone on the team, but in particular Russell Westbrook. The driving lanes for him are super important."
For now, Morey is enjoying the trade with some still believing the lack of height or a true center will backfire on the Rockets. It may not show now but most know that the postseason wars are far different from NBA regular season play. Either way, the Rockets are living or dying with the small-ball routine.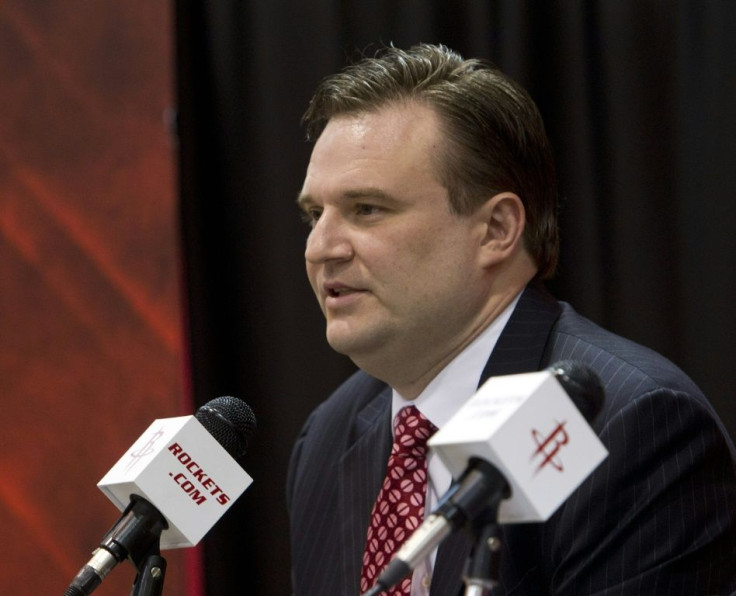 © Copyright IBTimes 2023. All rights reserved.