NBA Rumors: Rose, Griffin Remain Vital To Plans Of Pistons, New General Manager Says
KEY POINTS
Detroit Pistons are keeping the faith on Derrick Rose and Blake Griffin
Rose is expected to star for Pistons next season anew
Griffin needs to make sure his injuries have fully healed
The Detroit Pistons are already on break and now have to focus on getting their team better next season. There will be players leaving the fold but it appears two All-Star veterans will remain in Motor City. Former NBA MVP Derrick Rose and former NBA Slam Dunk champion Blake Griffin will be kept. For new Pistons general manager Troy Weaver, both are still part of the team's plans moving forward.
Rose made an incredible return to the NBA with the Pistons, not long after most felt his career was on the decline. The 31-year-old went had to battle injuries the past years, something that slowed him down. But somehow, the top pick of the 2008 NBA Draft managed to revive his career and he does have the numbers to show.
Rose played in 50 games last season, averaging 18.1 points, 5.6 assists and 2.4 rebounds in 26 minutes per game, as per Basketball-Reference.com. Those numbers were near his career-averages, a reason why multiple teams expressed interest in the 6-foot-2 guard. Unfortunately, the only way the Pistons were letting Rose go was if they were offered the rights to a first-round pick.
As for Griffin, the decision to keep the 6-foot-9 forward may come as a surprise. Griffin has been struggling to stay healthy, playing only 18 games last NBA season. He managed to average 15.5 points, 4.7 rebounds and 3.3. assists in 28.4 minutes of action. Since joining Detroit, the six-time All-Star has played only a total of 118 games.
During the COVID-19 pandemic, Griffin was spotted over in Los Angeles trying to keep himself in shape. Some spotted him in Tinseltown shirtless with only a training strap attached to his chest. Aware that his injuries could force the Pistons to try and find a deal for him, Griffin said he was ready for anything that the future holds. But it appears Detroit is not yet ready to quit on him, hoping the long lull can help him heal better by next NBA season.
"We're excited to get them healthy and help them move forward," Weaver said.
"We feel like we have a good mixture of young guys with those two staples to be able to start there, but obviously we've got a lot of work to do with the draft and free agency," Weaver said via ESPN.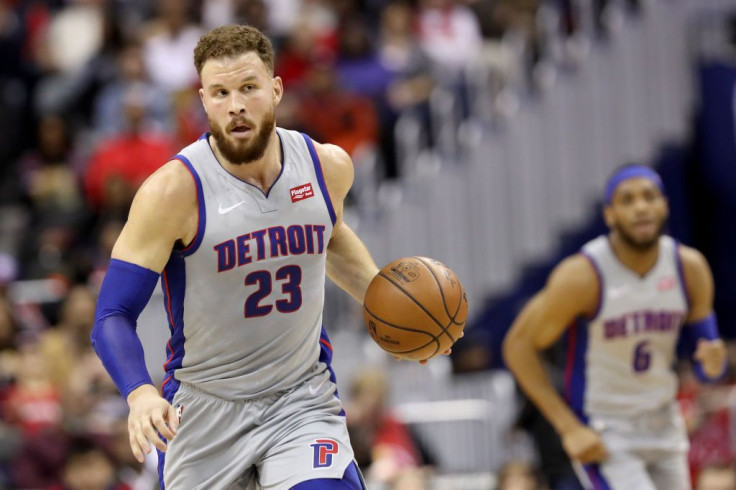 © Copyright IBTimes 2023. All rights reserved.