NBA Rumors: Sixers Likely Giving Up Horford For Shooter This Summer
KEY POINTS
Sixers may trade Horford in the summer
Horford could be useful to another NBA team
Sixers expected to target a shooter this summer
The Philadelphia 76ers may have survived the NBA regular season despite its lack of shooters but it remains to be seen how deep they can go in the coming playoffs. Outside sniping remains a big problem for the Sixers and their best chances of getting one may be this summer.
However, head coach Brett Brown needs to make some roster adjustments. This means some players may need to be let go. One player who could be dealt off is NBA veteran Al Horford. Right now, that $109 million investment seems to be failing and Philly would do well to divert that money on someone who can provide shots from the outside.
Jeff Zillgitt of USA Today suggested the possibility. He points out that while the Sixers did not move the 33-year-old player in the last NBA trade deadline, Philly could explore deals in the offseason. But the bigger question here is who will be open to assuming the remaining three years of that hefty deal. Further, which NBA shooter could be available for them?
Looking at the list of upcoming free agents, there are several names to consider. The upcoming list of free agents includes Danilo Gallinari, Davis Bertans and Bogdan Bogdanovic. There are some cagers who could also opt-out of their deals with their current clubs. The list includes Gordon Hayward, DeMar DeRozan, and Evan Fournier. In short, the Sixers will not be short of options. But to make room, Horford looms as the guy likely to be shipped.
This season, the five-time NBA All-Star has seen a drop in production. In 55 games, he has averaged only 11.7 points, 6.6 rebounds and 3.9 assists per Basketball-Reference.com. He is also coming off the bench, something that is rare for someone with his kind of contract. The third overall pick of the 2007 NBA Draft seems terribly misplaced, playing behind Joel Embiid and Ben Simmons.
Several teams could still put Horford to good use. But the main problem standing in the way is his contract. Horford's best bet is to join a team with the budget to spare and those who are in need of a reliable big man upfront. Unless something gets done to address the remaining $81 million of his current contract, the Sixers will have a tough time trying to find willing takers.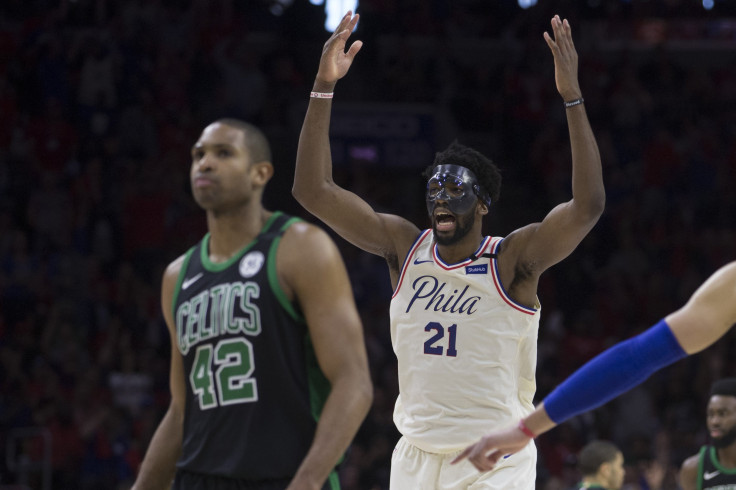 © Copyright IBTimes 2023. All rights reserved.
FOLLOW MORE IBT NEWS ON THE BELOW CHANNELS