NBA Rumors: Spencer Dinwiddie Perfect Candidate For The Celtics After Injury Spell
Boston was at the top of the East before injuries dealt the franchise a heavy hand.
The Boston Celtics are taking the Eastern Conference by storm with a 14 to 5 win-loss record to start the 2019-2020 NBA season. Brad Stevens and the gang had developed strong chemistry behind the leadership of Kemba Walker and Gordon Hayward.
Boston was at the top of the East before injuries dealt the franchise a heavy hand. With Marcus Smart dealing with an abdomen injury, Tacko Fall with a bone bruise on his left knee (will be evaluated in two weeks) and Gordan Hayward suffering a left-hand fracture, the team needs to assess its options.
Romeo Langford (assigned with the Maine Red Claws in the G League) also came down with a sprained ankle and will be evaluated this week. With all the injuries bothering the Celtics, it would be wise to look at the February trade deadline and add another player that could complement with Boston's style of play.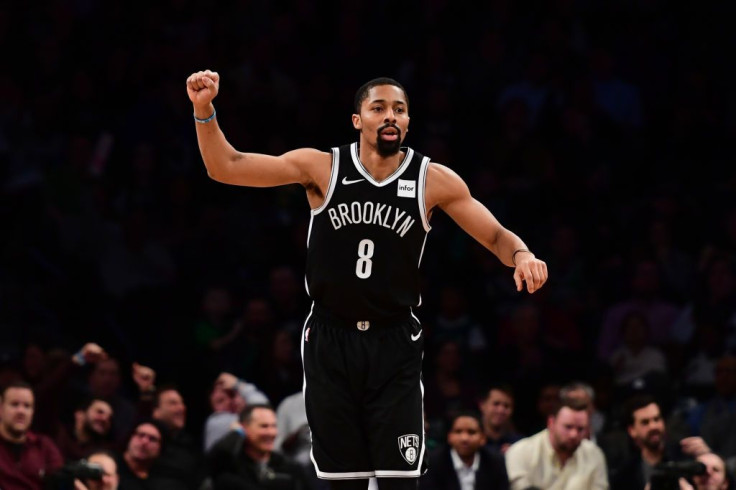 Andrew Hughes of Fansided's Hardwood Houdini has a suggestion that could benefit the Celts in the long run. According to Hughes, Spencer Dinwiddie of the Brooklyn Nets fits right into Brad Steven's system.
He added that the duo could become "Damian Lillard-CJ McCulloesque," if they are given a chance to play together. Dinwiddie also brings more "experience as a journeyman and a veteran," especially with Boston's young core of Jason Tatum, Jaylen Brown and Carsen Edwards, to name a few.
Dinwiddie's arrival would undeniably add more firepower at the guard position. Spencer, a 26-year-old guard from Woodland Hills, Los Angeles, is averaging 20 points, 5.9 assists and 2.6 rebounds under 29.1 minutes per game.
A backcourt of Kemba Walkeralker, Jaylen Brown and Marcus Smart plus Dinwiddie could become a very lethal combo in today's NBA. Adding Spencer to the fray might also improve their chances of title contention. Boston needs to act fast if they're aiming to be on top, especially with all the recent injuries that have happened.
© Copyright IBTimes 2023. All rights reserved.