NBA Rumors: Suns Veteran Guard Unlikely To Return Next Season
KEY POINTS
Chris Paul is unlikely to pass up the $44 million player option this summer
Paul is most likely on the radar of teams such as the Jazz, Bulls and Heat
Paul joining the Lakers appears to be a long shot
Chris Paul has been a key figure for the Phoenix Suns although their backs are now against the wall.
But win or lose, the next question in the minds of most is whether the 36-year-old will stay put or move on.
The $44 million-worth player option stands in the way for the Suns to retain Paul.
The 11-time All-Star can exercise that clause to get that huge amount of money, and not many feel it is feasible. That includes IMG Academy director Dan Barto, who weighed in on what lies ahead for "CP3" on the Sports For All PH podcast hosted by Vincent Juico and Brian Yalung.
"If you're Phoenix, you can't just pay him $40 million and try to deal with the rest. I think it's going to be weird," Barto stated.
The IMG associate director instead suggested that Paul could be headed to other ball clubs such as the Chicago Bulls, Miami Heat and Utah Jazz.
"I could see him ending up in Utah or Miami, somewhere strange. I don't see him being in New York. I could even see Chicago," he stated.
Whatever team that he ends up with, it would take a sensible multi-year deal to get the ex-NBA Rookie of the Year's signature.
Barto believes that Paul will seek a three-year deal and prefer a team where he can get along with the head coach.
"I see him taking a three-year deal where he knows he will get along with the coach and where he is going to be able to lead a team and almost repeat what they are doing now. Take a team to the next level. If it works out, great. But no pressure on him," he explained.
But the key thing to watch is what Paul decides to do after the 2020-21 NBA Finals.
With big money on the table, it is likely he will pick up that option. Shunning it would be surprising, especially at this stage of his career.
Paul has proven he can still play at a high level despite his age. He has done wonders for the teams that he has played for the last two seasons.
One team that could use someone like him is the Los Angeles Lakers.
A championship is something that Paul may want heading towards the twilight of his career.
With LeBron James and Anthony Davis in tow, "CP3" could fill in that void and turn things around for the franchise.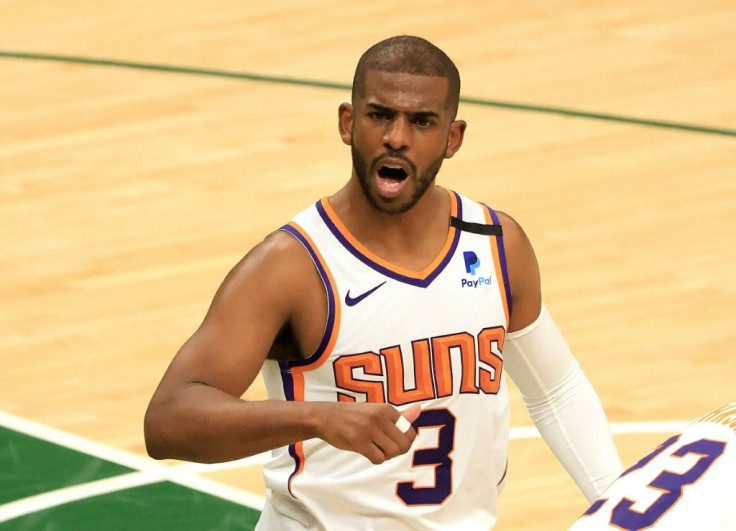 © Copyright IBTimes 2023. All rights reserved.