NBA Rumors: Timberwolves Expected To Secure Overshadowed Rising Guard
KEY POINTS
Beasley expected to get big raise in offseason
Timberwolves need to lock up rising young guard
Beasley quietly performing well for T-Wolves
The Minnesota Timberwolves are one of the teams expected to be on early vacation but that may have to wait. With the NBA suspending the regular season, they are among the teams eager to see what league commissioner Adam Silver will decide the rest of the way.
Regardless, the T-Wolves need to retool and figure out what to do with their roster for the next NBA season. One of the less-heralded players on the roster is Malik Beasley, someone who Minnesota got in a 12-player trade that involved Robert Covington. He previously played for the Denver Nuggets but the 23-year-old has produced great numbers since moving to Minnesota.
In 14 games, the 19th pick of the 2016 NBA Draft has averaged 20.7 points, 5.1 rebounds and 1.9 assists per Basketball-Reference.com. Some may argue that these numbers are because he is getting playing time due to manpower woes head coach Ryan Saunders has to deal with. Despite Beasley's efforts, the T-Wolves hardly got a lift. They tote a 19-45 win-loss record and have lost straight before the season was put on hold.
Unseen by most is that he has been performing well behind D'Angelo Russell. The All-Star guard has been tasked to keep the fort up with Karl-Anthony Towns out due to an injury. It has not been smooth sailing for the second overall pick of the 2015 NBA Draft but Beasley is there to pick up the slack.
Though he is not among the high profile players, there is no denying that Beasley is deserving of a big raise in the offseason. The Athletic forecasts him to be betting at least $12 million per annum, numbers that could increase depending on Timberwolves' management. If both come to terms, Minnesota could have a promising young backcourt that could work well with Towns once the All-Star center returns to action.
"When he first arrived here, my thought was it would be in the four-year, $48 million range, but now I think the number is going higher and higher," Jon Krawczynski mentioned in that report.
Regardless, the T-Wolves would be foolish to let Beasley walk after this NBA season. He is one of the overlooked players who is oozing with potential. Also, it could help head coach Ryan Saunders address other spots - particularly their forward line that needs reliable cagers moving forward.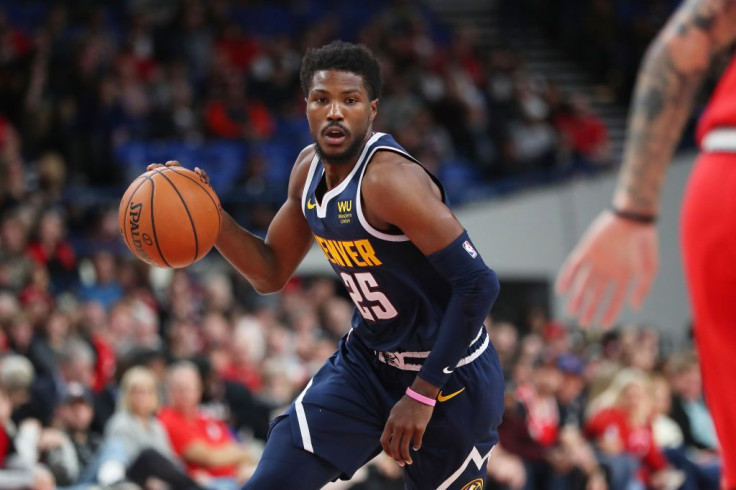 © Copyright IBTimes 2023. All rights reserved.