NBA Rumors: Toronto Raptors Guard A Possible Prospect For The Golden State Warriors
KEY POINTS
Fred VanVleet was a big factor for the Toronto Raptors' success in last year's NBA playoffs
The Golden State Warriors may benefit from adding an experienced guard like VanVleet
VanVleet is averaging 17.6 points and 6.6 assists per game this season
The Golden State Warriors are looking to recover from being the last team in the NBA. The franchise is still in a position to bounce back strong as there are a lot of possible talents that the team can benefit from including the defending NBA champions Toronto Raptors' Fred VanVleet.
The trusty guard has been one of the more reliable players for the Raptors, especially during last year's playoffs. The undrafted guard stepped up in the biggest stage of the league where he stood tall against the dominant Warriors. With key shots, constant defensive effort and an overall all-around effort, VanVleet received one Finals MVP vote for his laudable performance.
This season, VanVleet has transformed into one of the more consistent players for the Raptors. Averaging 17.6 points and 6.6 assists per game this season, the 26-year-old has blossomed into a high-quality point guard in the league. Whether it's hitting open shots or finding his teammates on the floor, Vanvleet has developed into a big asset for any team to have.
With all of the resources that the Warriors have, they can further deepen their roster by including someone like VanVleet from the free agency market. Per Blue Man Hoop, the Warriors can utilize the $17.2 million exception they received from the Andre Iguodala deal. In addition to this, the 2021 pick they received from Minnesota remains to be valuable and can be used to lure strong players for their team.
It has been a unique year for the Golden State care of the series of injuries and roster changes the franchise went through. The 2019-2020 season features a different look for the Warriors with how their veteran stars were replaced with rookies and younger players. Adding an experienced player like VanVleet who knows the Warriors very well adds the tough physical presence on and off the court.
The versatile guard is a strong fit for the team as he can step up and assist Steph Curry in the backcourt.
While plans are not final yet for the Bay Area team, it would be interesting to see how Golden State will strategize for the upcoming seasons. It will be important to have experienced winners that could support the team's stars while the organization rebuilds its way back to success.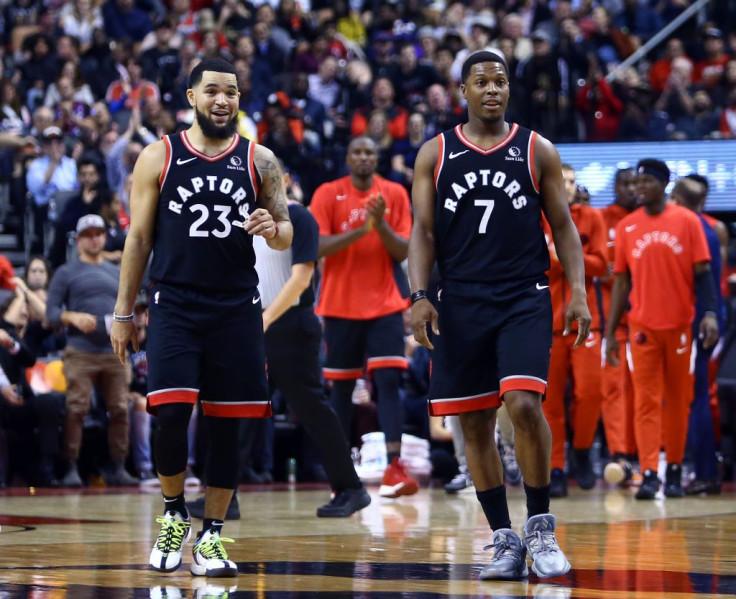 © Copyright IBTimes 2023. All rights reserved.