NBA Rumors: Trading Kuzma Possible In The Summer, Could Benefit Career
KEY POINTS
Kuzma likely to be in trade talks again this summer
Kuzma could shine if he plays for another team
Kuzma may win an NBA title this year and target individual plums next
Kyle Kuzma was able to weather several storms with his name a hot topic in NBA trade rumors earlier this month. The Feb. 6 trade deadline passed and the 24-year-old is still a Laker. However, this could only be temporary, with the growing belief he will be in the center of NBA trade talk once more come the summer.
In a report from Sports Illustrated earlier this February, Kuzma revealed that trade talks have hardly affected him. He understands it is the business part of being an NBA player and that it is something he cannot control. Rather than sulk, the 27th pick of the 2017 NBA Draft just plans to play basketball and play the game he loves.
"You can't control it. If I get traded, I get traded. It doesn't matter. I'm still going to play basketball. I'm still going to play the game I love. I'm still going to be paid," Kuzma said.
Some feel that NBA trade talks have been a distraction for Kuzma. Further, he seems to be the odd man out right now with his numbers way below his normal averages. In 44 games, he has produced 12.6 points, 4.4. rebounds and 1.3 assists. These are below his usual numbers, although he is logging lesser minutes. After averaging close to 30 minutes the past two seasons, he is now playing an average of only 24.7 minutes, per Basketball-Reference.com.
Of course, most know how Kuzma missed the early part of the 2019-20 NBA season due to an injury. There is also the fact that the Lakers have veterans who have been getting more playing time. That list includes Danny Green and Kentavious Caldwell-Pope.
Come the summer, it won't be surprising to see the 6-foot-8 forward's name in the NBA trade rumor mill once more. Looking at it differently, Kuzma's fortunes could change if he is dealt away. Most know how former Lakers D'Angelo Russell, Julius Randle, and Brandon Ingram unleashed their full potential with new teams. If Kuzma lands with the right team and is given the right playing time, there is a big chance he could shine like these former Lakers.
For now, Kuzma will have to make do with the opportunity the Lakers are giving him. He could win his first NBA title if the Lakers manage to stay the course. The summer will be interesting for Kuzma, something he has gotten used to by now.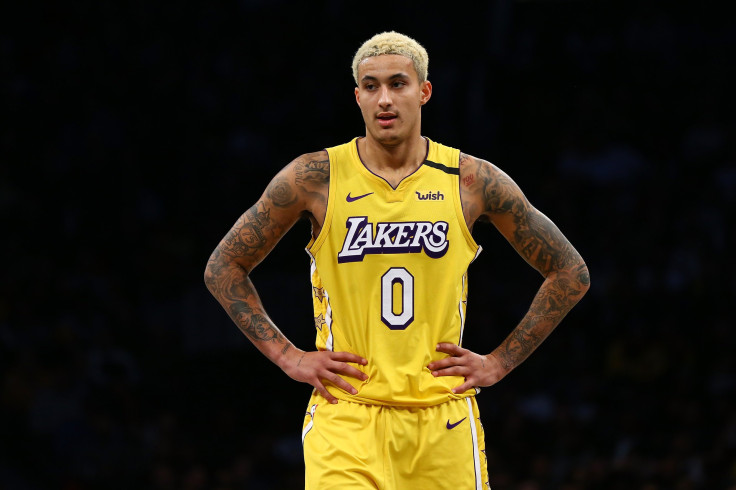 © Copyright IBTimes 2023. All rights reserved.