NBA Rumors: Waiters Case Looming Similar To Carmelo Anthony, J.R. Smith
The Miami Heat are expected to trade Dion Waiters at some point. Unfortunately, his massive contract is likely to turn other NBA teams off. Waiters owns a two-year deal worth approximately $24.75 million. It remains to be seen if there is a team that takes a chance on the 6-foot-3 guard.
It is no secret that the Heat have been trying to trade Waiters for some time now. He is one of four players rumored to be on the block since summer. Apparently, the investment on him, Goran Dragic, James Johnson, and Hassan Whiteside did not pay off. The problem is no team has expressed interest in the fourth overall pick of the 2012 NBA Draft.
According to Sean Deveney of Heavy.com, Miami has been trying to shop him since last Christmas. No team was interested and it appears that has not changed. Hence, what options to the Heat have?
The first thing that comes to mind is a buyout. As explained by Ira Winderman of the Sun-Sentinel, Waiters has little incentive. He could recoup of his lost salary but Miami may not want to go there. A possible alternative is for the Heat to wait until the offseason. The 27-year-old may suit up but not play. Then again, he could follow the same route of Carmelo Anthony and J.R. Smith. Both were in the sidelines for most of last season as agreed upon with their respective teams.
Anthony and Smith eventually got waived and remain free agents to this day. Seeing that he owns a two-year deal, the Heat may gamble and see if there are takers after this season. It makes a bit of sense since his price dips a bit. However, sitting out this NBA season factors in. Teams will be wary of his playing condition and health. Hence, the probability of seeing takers may not be as high as now.
Add to the fact that Waiters has been plagued by injuries and has been inconsistent as of late. Some see a trade as the solution for Waiters. Unfortunately, the Heat need to push and dangle him for it to work out. As of this writing, that seems far from happening. All both Waiters and the Heat can do right now is find a solution to the unusual predicament.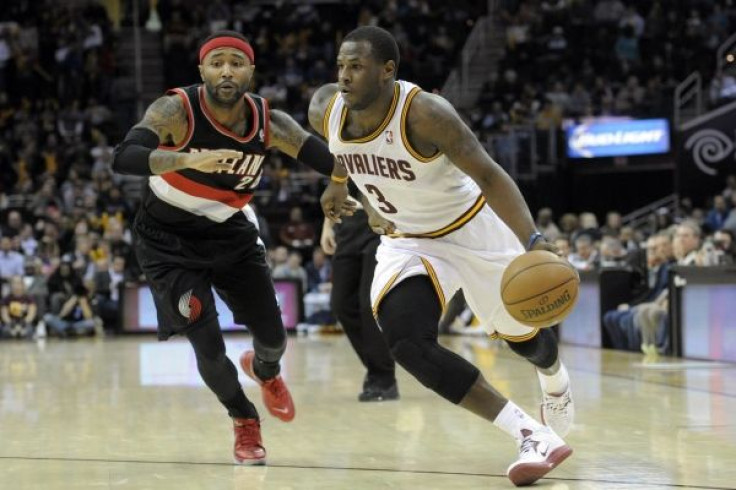 © Copyright IBTimes 2023. All rights reserved.