NBA Rumors: Zach Randolph Sees Lakers Rise To Top, Open To Hollywood Stint
There is no question that the Anthony Davis trade could be the answer the Los Angeles Lakers are looking for to get back atop the NBA. Together with LeBron James, the purple and gold are expected to be the favorites starting next season and several NBA players are expected to want to join the Hollywood-based squad. One of those is Zach Randolph, someone who is expected to wind down his basketball career soon.
Speaking to TMZ Sports, the 37-year-old NBA veteran opened up about how the Lakers are on the right track with the imminent signing of Anthony Davis. He foresees the Lakers reclaiming its hold as one of the powers in the Western Conference and a ballclub that will eventually cop an NBA title. And with that in mind, it looks like he wouldn't mind joining the purple and gold where he could bring in a wealth of experience down low.
And while Randolph is already at an age where most pro basketball stars would consider retirement, such is not the case for the 19th overall pick of the 2001 NBA Draft by the Portland Trail Blazers. In fact, he is reportedly raring to get back in training and prep for the 2019-20 NBA season. Apparently, one team on his mind is the Los Angeles Lakers - a possibility if general manager Rob Pelinka and new head coach Frank Vogel are coy to the idea.
As mentioned in a previous post, one area the Lakers are looking to fill up is the center slot. The names of Brook Lopez, DeAndre Jordan, and Nikola Vucevic have been mentioned as they look for added flexibility down low. Even with the coming of Davis, it appears the Lakers plan to use him at the power forward slot rather than at center. If none of the names mentioned makes the grade due to team salary restrictions hold up, Z-Bo could be a cost-efficient alternative since he is likely to agree to a veteran's minimum salary.
The Lakers have eight roster spots to fill once the Anthony Davis trade is made official. Gone are Lonzo Ball, Josh Hart, and Brandon Ingram. Aside from the center position, Los Angeles is expected to go after a point guard as well. Seeing how they are cash-strapped with only about $23.7 million in salary space, Pelinka and Vogel may have to lower their expectations a bit as far as who they should go after this NBA free agency.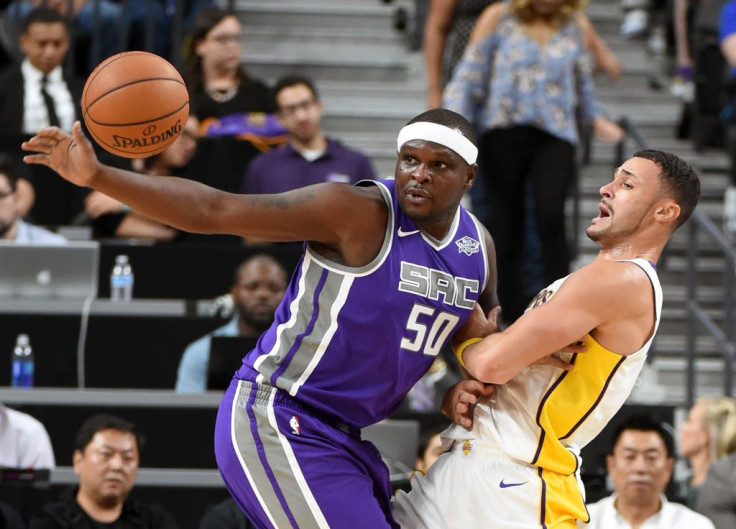 © Copyright IBTimes 2023. All rights reserved.