NBA Rumors: Zion Williamson May End Up In New York, Says Ex-Pelicans Coach
KEY POINTS
Zion Williamson could join the Knicks, according to a former Pelicans coach
JJ Reddick singles out a pattern of behavior that Williamson has been showing
The Pelicans seem headed to another losing season with the constant change of personnel
Zion Williamson of the New Orleans Pelicans appears to be another player most likely to sit out the rest of the 2021-22 NBA season, and it is not purely about his health status.
For now, the immediate belief is that Williamson is still not ready to play due to a foot injury.
Furthermore, the 21-year-old allegedly showed up at training camp overweight, yet another sign that Williamson is far from returning to action this NBA season.
Hence, a lot of updates tied to Williamson have been coming out–particularly from a former teammate in JJ Reddick and former coach Stan Van Gundy.
Both had interesting takes on the situation of the top pick of the 2019 NBA Draft, both of which were far from comforting.
On the part of Van Gundy, he made an interesting suggestion that Williamson could end up moving to the New York Knicks when he appeared on "The Dan Le Batard Show with Stugotz."
"It's possible, but listen, the Knicks have this thing and it's amazing. No matter how many times people have proven they don't wanna play for the Knicks, the Knicks have this idea that everybody in the league wants to play for New York," Van Gundy said.
Williamson has not played a single game this season and there have been no signs of that imminently happening.
Aside from the 62-year-old coach's words, there is also Reddick who accused the 6-foot-6 cager of being a detached teammate when he appeared on ESPN's First Take.
"Yes, he's been amazing when he's been on the court--100%. He's amazing to watch. There's no one that can do what he does on a basketball court... but as a teammate, there is a pattern of behavior, as a fully invested individual in New Orleans, there's a pattern of behavior," Reddick shared.
Reddick went on to add that the constant personnel changes over in New Orleans have not helped as they have had three head coaching changes this season alone.
At any rate, it appears the Pelicans are well on their way to a fourth-straight losing season.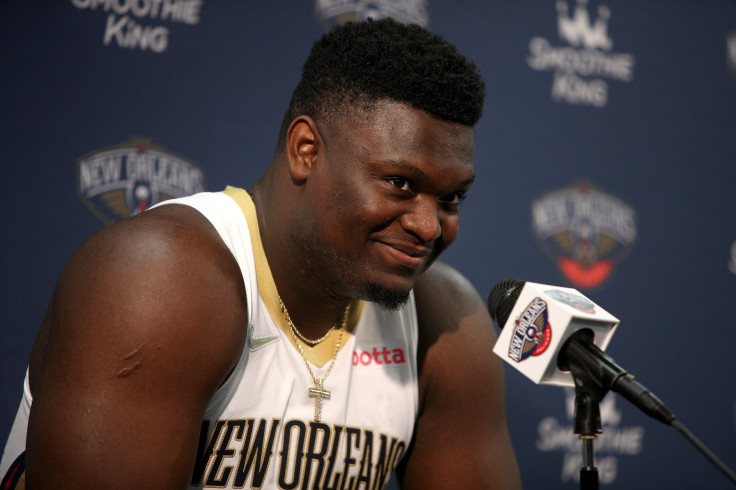 © Copyright IBTimes 2023. All rights reserved.