NBA, Tissot Timekeeper, Shot Clock Deal Worth $200M: Report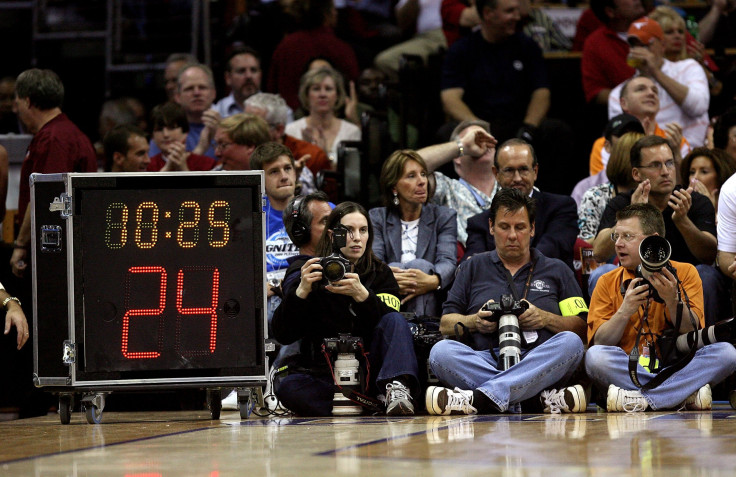 As the often retread saying goes: Time is money. It holds true, however, as Swiss watchmaker Tissot is set to become the first official timekeeper for the NBA in a deal worth $200 million over six years, Bloomberg reported Monday, citing a person familiar with the terms of the deal.
Under the terms of the agreed upon deal, Tissot will develop a new timing system for the professional basketball league and put its branding on the shot clocks in each of the NBA's 29 arenas. The agreement marks Tissot's first sponsorship with a major North American sports league.
Tissot president Francois Thiebaud told ESPN, while not officially revealing the terms, that the deal was the most expensive in the company's 162-year history. Emilio Collins, the NBA's executive vice president of global marketing partnerships, said the NBA had been looking around to find an official timekeeper in order to update technology and develop a better timing system.
"This was the right company for us at the right time," Collins said to ESPN.
Under the current system, the clock is started and stopped by officials, who use a button on their hip. The system is backed up by a timekeeper, but the clock is not automatically stopped when a whistle is blown. Steve Hellmuth, the NBA's executive vice president of operations and technology, told ESPN that Tissot will also work with the league to synchronize the clocks in the arena display clocks shown on TV broadcasts.
While the marketing partnership officially goes into effect this week at the NBA's Global Games, the league won't use the planned Tissot system until the 2016-2017 season. Other Tissot sporting deals include sponsorships with international sports leagues such as the Australian Football League, the Superbike World Championship, FIBA basketball and the International Cycling Union. The Swiss company has also had a deal with San Antonio Spurs guard Tony Parker for five years.
"This deal gives us a chance to touch a lot of people," Thiebaud said to ESPN. "We hope it gives them the confidence to buy a beautiful Swiss watch that is connected to sports."
© Copyright IBTimes 2023. All rights reserved.