NBA Trade Rumors: Cavs Might Have The Ben Simmons Package Sixers Want
KEY POINTS
Cavaliers are reportedly lurking to try and get Ben Simmons to Cleveland
Love, Sexton plus picks could draw the interest of Philadelphia 76ers for Simmons
Simmons could form new Cavs backcourt tandem with Darius Garland
The Philadelphia 76ers need to act fast to address the case of Ben Simmons and the Cleveland Cavaliers may have the answer. The Cavs are reportedly still in the mix for a shot at the former NBA top pick and may have the package Philly is looking for.
The Cavs are lurking and interested in possibly striking a deal for the 6-foot-11 player, according to Marc Stein. But as most know, the only way the Sixers will deal away Simmons is if they get a deal similar to what the Houston Rockets got for James Harden.
Should he land in Cleveland, Simmons would not only be able to start fresh but join a team that needs a player who can do almost everything. Since the exit of LeBron James, the Cavs have been unable to find someone on the roster to step up.
One name that comes to mind is Kevin Love. Despite being a proven superstar and showing in the past with the Minnesota Timberwolves that he could carry a team, the 33-year-old has failed to live up to expectations.
Cleveland.com said the five-time All-Star may end up playing a backup role behind young stars like Jarrett Allen. But considering he is owed $60 million for the next two seasons, that scenario may not only be costly but a bit ridiculous.
With Simmons still owed roughly $147 million, the Cavs may need to put in another player. Collin Sexton is someone who has been rumored to be on his way out, making him another piece of a big deal the Cavs could dangle.
Add a couple of picks in the mix and the Cavs may probably have the best package to offer to the Sixers.
Evan Dammarell of Fear the Sword shared another interesting twist on why Simmons would want to go to Cleveland. According to him, it would allow the player to tandem with fellow Klutch Sports client Darius Garland, a new kind of backcourt that could help point the Cavaliers in the right direction.
Assuming that the Cavs would pitch Love, Sexton and future picks to the 76ers, it would be interesting to see if general manager Daryl Morey and company would cave in. But given that time is fast running out, it could be the best trade pitch they may have on the table.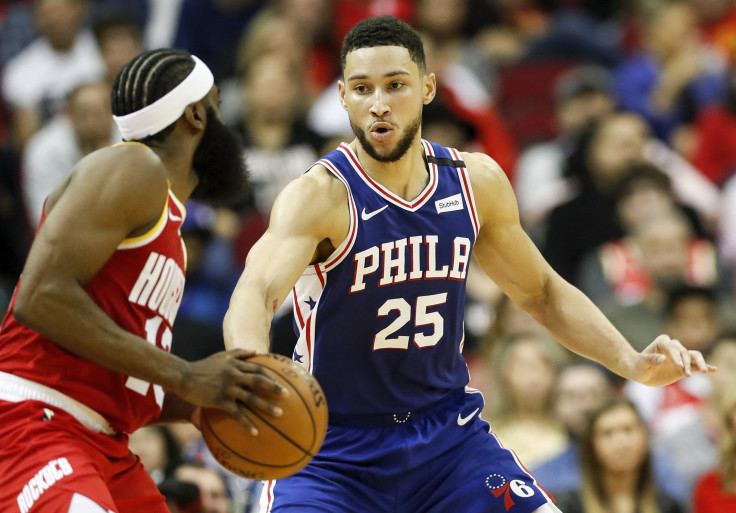 © Copyright IBTimes 2022. All rights reserved.
FOLLOW MORE IBT NEWS ON THE BELOW CHANNELS