NBA Trade Rumors: Magic May Consider Deals With These Three Teams For Evan Fournier
KEY POINTS
The Orlando Magic may pull NBA trade trigger with Evan Fournier set to become an unrestricted free agent
The Chicago Bulls could use added firepower if they manage to take in Fournier
Fournier could be that third scoring guy that the Dallas Mavericks are looking for
The Orlando Magic have not necessarily done well this 2020-21 NBA season, and their record speaks for itself.
They are near the cellar of the Eastern Conference and it may take a big push for them to figure prominently for a playoff spot.
Until that happens, expect the NBA trade rumor mill to go abuzz. Most have heard about potential trade deals involving Aaron Gordon.
But the 6-foot-8 player may not be the only one on the block. Evan Fournier could be another cager on the trading block and it makes a bit of sense.
It has not been a good season for the French national who has had his share of struggles. Fournier has appeared in just 20 games on account of a back injury, and this has taken its toll on the Magic.
In those games he played, the 28-year-old has averaged 18.2 points, 3.9 assists, and 3.0 rebounds in 29.3 minutes of action per Spotrac.
Considering these numbers are way up from his career averages, it would probably make no sense to even mention Fournier's name in the NBA trade rumor mill.
But looking ahead, the reality is that the 6-foot-7 swingman is set to become an unrestricted free agent as he wraps up his five-year $85 million deal.
There is no assurance that the 20th overall pick of the 2012 NBA Draft will stick it out with Orlando for now. Hence, this could force the Magic to explore trade options involving Fournier so they do not end up empty-handed by the end of this NBA season.
Here are some potential trade partners who could come knocking on Orlando's door.
Boston Celtics
The Boston Celtics have money to spend but can opt to trade away some players and picks to add the French player.
But the downside here is that Fournier would likely come off the bench with Jayson Tatum and Jaylen Brown heading Boston's charge.
Players who could be dealt out are Daniel Theis and Romeo Langford and probably a future pick.
Dallas Mavericks
Another struggling team that could use some added firepower is the Dallas Mavericks. Luka Doncic has been doing it all with Kristaps Porzingis pitching in.
Pundits feel that the Mavs could use another scoring threat and Fournier could fit that need.
James Johnson, Josh Green, and a future pick could be offered to the Magic if the club opts to break things up.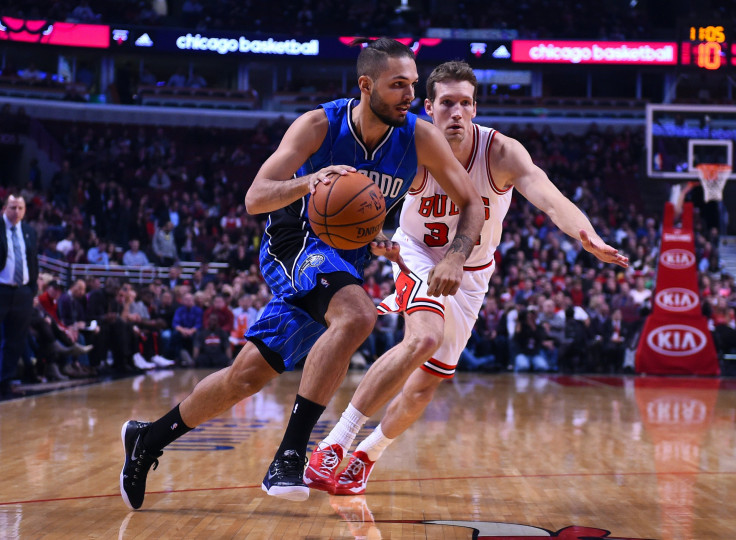 Chicago Bulls
The Chicago Bulls have a shot at the NBA playoffs but know they need more help. Fournier could be that guy to aid them, a player who can ease the scoring load off Zach LaVine.
In return, the Bulls could send Tomas Satoransky and Ryan Arcidiacono to Orlando who could use them as players off the bench.
It may not be much, but at least they have assets sticking around than worry about potentially losing Fournier in the offseason.
© Copyright IBTimes 2023. All rights reserved.