NBA Trade Rumors: Pelicans Ready To Talk Jrue Holiday Trade
KEY POINTS
Pelicans need to tweak their roster and perform better
Jrue Holiday could be traded but at a hefty price
Zion Williamson and Brandon Ingram are players likely to be off the trading block
The New Orleans Pelicans are reeling, dropping 12 straight games this 2019-20 NBA season. Head coach Alvin Gentry is in the hot seat and some players could be on the move. One name that has cropped up is Jrue Holiday.
Curiously, Holiday is the same player that the Pelicans were reluctant to trade away. However, that can only materialize if an NBA team is willing to shell out a ton, Marc Stein of the New York Times learned from league sources. The 29-year-old guard is due $26 million this year and owns an optional $27 million deal next NBA season. Although his game has dipped a bit, it remains that he is a quality player that can be of help to another ballclub.
Several players on the Pelicans roster have been linked to potential trades. Another player mentioned was J.J. Reddick who also has one more year left with New Orleans. But according to Dan Feldman of NBC Sports, the Pels may just opt to keep the 35-year-old until next NBA season.
According to a previous report, Josh Hart was also mentioned as a possible player that could be dealt away. The only thing certain right now is that players like Zion Williamson and Brandon Ingram are likely to be kept. Williamson has been grounded and continues to recover from an injury. However, he did show what he can do in the summer.
Ingram, on the other hand, has been a revelation. Starting the season with plenty of questions up in the air, the 2nd overall pick of the 2016 NBA Draft has shown off his full potential. The Pelicans are expected to do everything to keep him beyond this season.
Player movement will depend on how the Pelicans respond from here. They are scheduled to face the Minnesota Timberwolves at the Target Center next with tip-off starting at 8:00 p.m. E.T. New Orleans is a slight favorite to prevail per Oddshark.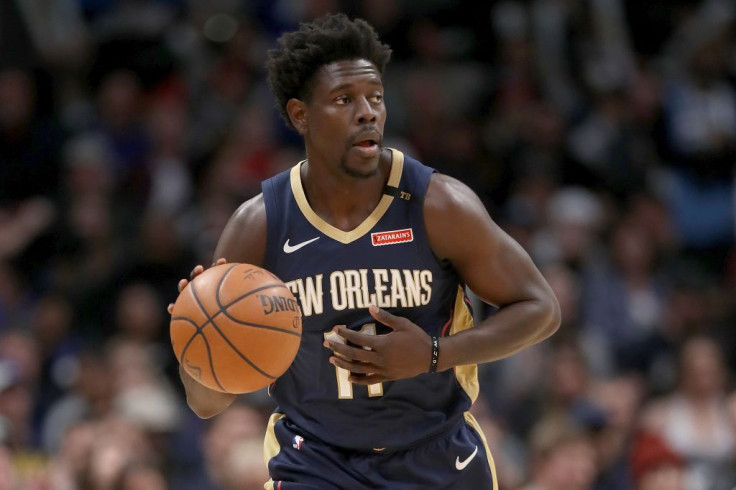 © Copyright IBTimes 2023. All rights reserved.