NBA Trade Rumors: Rockets Stay The Course, Covington Interest Shelved
KEY POINTS
Rockets not aggressivley pursuing Robert Covington
Morey feels the Rockets have the talent to win the NBA title
Rockets could be saving roster revamp in the offseason
The Houston Rockets have not exactly performed up to par although they are one of the top eight teams in the NBA Western Conference. Despite the presence of superstar duo James Harden and Russell Westbrook, pundits feel that Rockets could be better than their current 26-14 win-loss card.
A usual recourse by most NBA teams is to check the market for available talent. One name that has drawn plenty of interest is Robert Covington of the Minnesota Timberwolves. Several teams could use a 3-and-D player and Houston is one of them. Unfortunately, the Rockets may have just taken themselves out of the equation.
General manager Daryl Morey reportedly told Kelly Iko of The Athletic that the Rockets are not one of the bidders for Covington's services. Instead, Houston will stick to their current core with Morey confident that they are capable of making a run at the NBA title without roster tweaks at this point.
"We just gotta get it there. I mean, our first focus is always [to] win with what we got. And then obviously my job is to look at other things, but I think everyone's focus is we got good players and let's make it happen," he said.
Aside from Harden and Westbrook, the Rockets have Clint Capella, Eric Gordon, PJ Tucker and Ben McLemore leading their campaign. Considering one of the well-rounded rosters, most feel that Houston could do better. They could be lacking an impact player and Covington would have made sense.
According to Basketball-Reference.com, Covington has played in 39 games averaging 12.7 points, 5.7 rebounds and 1.2 assists. If compared to his career averages, there is not much of a difference from the 29-year-old's performance this season. But the ability to shoot from down deep and defend is something that could help out head coach Mike D'Antoni's cause.
With most of its main contributors set to become potential free agents this summer, Morey's move could be make-or-break. If they are unable to get anything out of their current lineup then changes could be in the offing. In short, changes are going to happen but perhaps by the NBA offseason.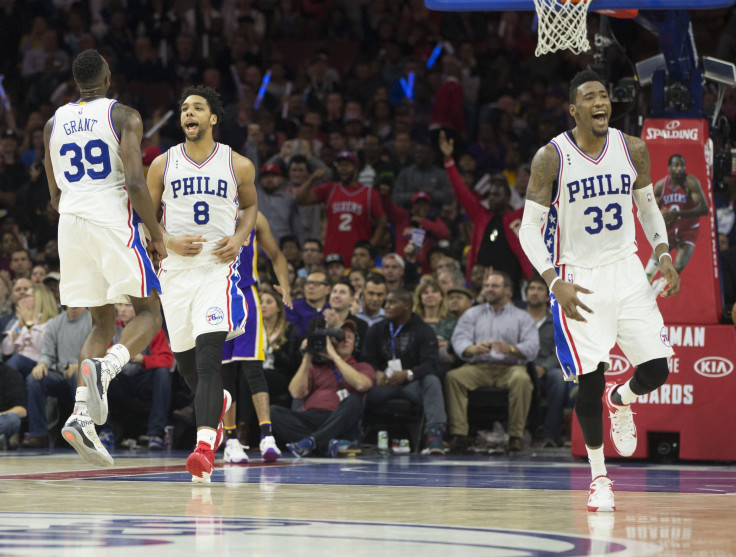 © Copyright IBTimes 2023. All rights reserved.