NBA Trade Rumors: San Antonio Spurs Could Land Champion Bigs In Deal
KEY POINTS
The trade deadline is approaching this February 26, 2020
The San Antonio Spurs can get either Serge Ibaka or Marc Gasol in a trade with the Toronto Raptors
The Spurs are currently in 9th place in the Western Conference standing
Much speculation has gained momentum with the trade deadline being a week away. With the final date set on February 6, 2020, teams have begun their chase in grabbing their best roster – a crucial time especially for those gunning for a deep playoff run.
These are important moments ahead for any front office as the season enters the second half of the year. Possible trades can make or break one's performance in the coveted post-season. As buzz goes around the league, there are ideas floating around the NBA that could shake up some teams in the championship contention.
One suggestion is to have the San Antonio Spurs get more muscle inside the paint from the defending champions the Toronto Raptors. This will most likely involve having to move their prolific scorer DeMar DeRozan back to his former team.
The San Antonio Spurs are currently fighting for an eighth seed in the Western Conference. They are at 21 wins and 26 losses, sitting dangerously at ninth place. While they've had adjustments before, having a mid-season trade might be sudden for the Texas-based squad.
However, the San Antonio Spurs have performed better without their star forward on the floor. As reported by Bleacher Report, the Spurs have been performing 8.8 points better with DeMar DeRozan off the floor.
The mid-range specialist is still averaging stellar numbers at 23 points, 5.7 rebounds and 5.2 assists per game. But the San Antonio Spurs could get significant value in exchange for his significant talent. The San Antonio Spurs can maximize DeRozan's value if they ship the 6 foot 6 swingman now. Champion bigs Marc Gasol or Serge Ibaka are possible assets that can be involved in this exchange.
Marc Gasol and Serge Ibaka are known defensive specialists on the floor. Marc Gasol has spent seven seasons in the NBA as a top 20 shot-blocker in the league. He also won the 2012-2013 Defensive Player of the Year Award. Serge Ibaka has also proven his worth in the blocking department, having led the league on four separate occasions.
These two also stretch the court with their ability to shoot beyond the arc. They have blossomed as threats beyond the painted area of the court. These big men are resources available in the market for a potential trade. With DeMar DeRozan as an asset, it will be interesting to monitor how the San Antonio Spurs will deal with the trade deadline.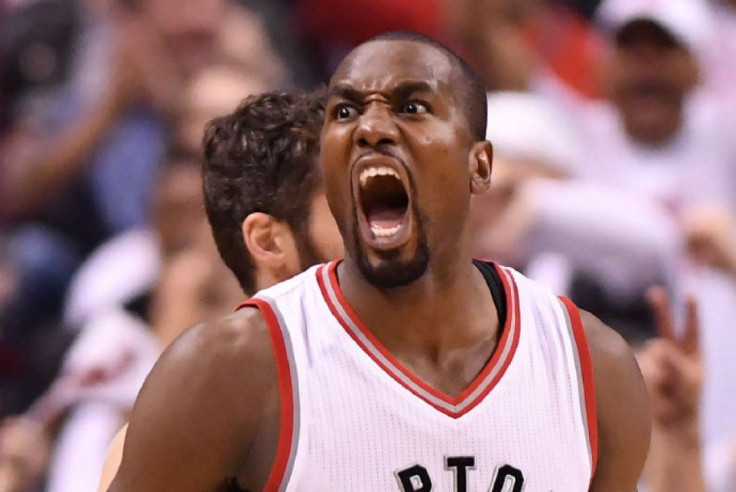 © Copyright IBTimes 2023. All rights reserved.