NBA Trade Rumors: Warriors Looking To Boost NBA Playoff Bid With Potential Aaron Gordon Acquisition
KEY POINTS
Aaron Gordon makes sense for the Golden State Warriors
The Warriors may have to give up Kelly Oubre Jr. or Jordan Poole for Gordon
Gordon is more likely to be donning a new uniform by the NBA trade deadline
The Golden State Warriors could use a lift if they pull off a trade.
Although the Dubs have performed better compared to last NBA season, it remains that they are far from their glory years. Could injecting new blood in the mix improve their chances in the postseason wars?
One name that has cropped in the NBA trade rumor mill is Aaron Gordon of the Orlando Magic.
Initially groomed as one of the key foundations of the franchise, the 25-year-old forward has hardly panned out according to expectations. But there is no assurance if the 6-foot-8 cager will make a difference for the Dubs.
It can be approached in two ways. One is that the Warriors could use some muscle upfront. Draymond Green has been trying to hold up the fort so.
But when it comes to seeing Green and Gordon working together, it is like combining apples and oranges according to NBC Sports. However, the latter could be an attractive orange that head coach Steve Kerr can put to good use.
Secondly, getting the 25-year-old will come at a price for the Warriors. Kelly Oubre Jr. is reportedly on the block and it will be interesting if this piques the interest of the Magic.
If not Oubre, there is Jordan Poole and a top-three protected pick from the Minnesota Timberwolves that could be dangled.
With the NBA trade deadline fast approaching, Gordon will be a player to watch. There are other teams linked to the slam-dunking forward such as Houston Rockets, Boston Celtics, Minnesota Timberwolves and Portland Trail Blazers.
Kevin O' Connor of The Ringer sees the Blazers as an ideal landing spot with the Warriors also another team who could make sense.
The Warriors are at ninth place in the Western Conference and need to consider personnel changes. Stephen Curry and Oubre are nursing injuries in what has been a struggling season for the former NBA champions.
Kerr and company may have to make a move, not only for this season but for up-and-coming NBA seasons as their redemption drive continues.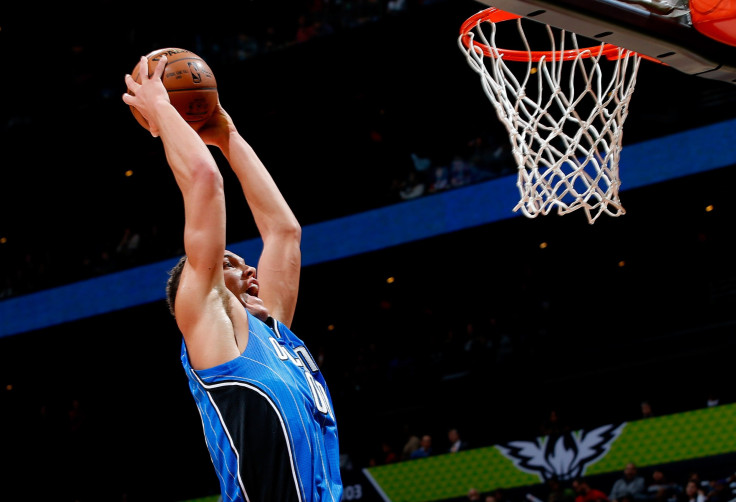 © Copyright IBTimes 2023. All rights reserved.