Nets Asking For 'Mega Package' In Durant Trade May Turn Off Suns
KEY POINTS
The Nets are hoping to receive a Rudy Gobert-esque trade package in a potential Kevin Durant deal
Suns fans continue to hope against hope in the inclusion of Mikal Bridges
An NBA insider is not positive on a deal coming together so soon
The Brooklyn Nets are not budging from their stance on the pieces they want back in a potential Kevin Durant trade, but they also run the risk of pushing the envelope too much.
According to Jake Fischer of Bleacher Report, the Nets are looking for a package similar to the haul that the Utah Jazz received in the Rudy Gobert trade.
"Rudy Gobert getting traded for an arm, a leg and two mountains is helping their cause. There's no way the Nets will ever trade Kevin Durant for anything less than what Rudy Gobert got Utah," an anonymous Western Conference executive told him.
"If nothing comes, I can see them saying [to the players], 'We just all have to come back.' If I'm them, I just try to string this out as long as possible."
The Nets' justification for a Durant trade of Gobert-like magnitude does make sense in a way since it will be the Nets who will be most affected by his departure.
Durant's co-star in Kyrie Irving has already opted in to his player option, while the superstar forward is remaining firm on his decision to leave Brooklyn.
The consensus among fans and insiders is that Durant wants to join the Phoenix Suns and play with Devin Booker and Chris Paul in the Western Conference.
However, a general manager told Fischer that he is skeptical about a one-to-one trade between the Suns and Nets.
"Deandre Ayton, Mikal Bridges, Cam Johnson and five picks still [aren't] enough to me for KD [Kevin Durant]," the executive said to Fischer.
For the Suns, essentially gutting their roster for Durant makes little to no sense since they have prided themselves on being one of the deepest teams in the NBA in the past two seasons.
Letting go of Deandre Ayton and Cameron Johnson plus multiple picks is already a pill enough for Phoenix to swallow, but the inclusion of Mikal Bridges is likely the sticking point in this deal.
Bridges is arguably the best piece the Suns have outside of Booker and Paul because of his versatility on defense and ability to generate points when needed.
Because of this, it is likely to happen that a multi-team deal of great magnitude may be needed to get this deal done in order to keep Bridges and net them Durant.
Shams Charania of The Athletic and Stadium recently told NBA fans not to hold their breath on a Durant trade coming anytime soon since the parts involved in the deal are way too complicated to complete on a whim.
The Durant situation is not expected to be resolved any time soon, and updates are likely to come out in the following days and weeks.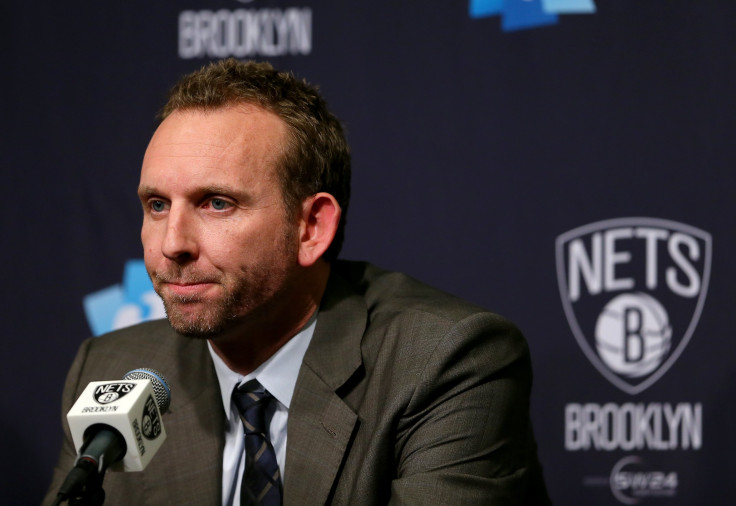 © Copyright IBTimes 2023. All rights reserved.