New Ebola Case Confirmed In Mali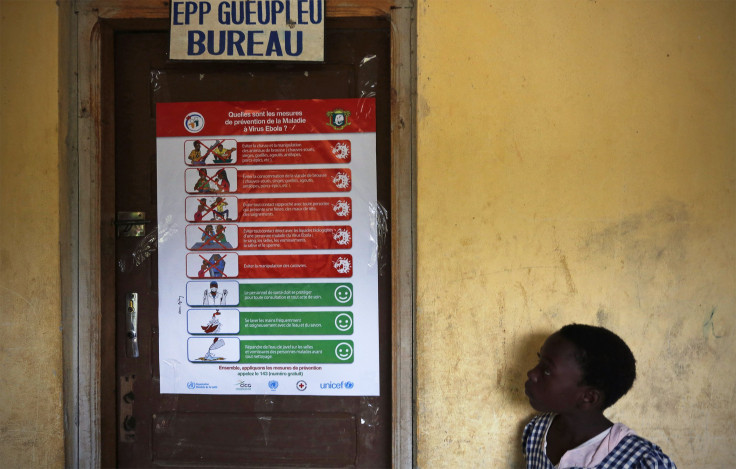 Update 9:40 p.m. EST:
The Ebola victim in the Pasteur Clinic in Bamako was a nurse who has died, the BBC reports.
Medical officials and diplomats told Reuters the nurse had been in contact with a man who arrived from neighboring Guinea and died in Mali with Ebola-like symptoms in late October. The man, whose body was returned to Guinea, was not tested for Ebola while he was being treated at the clinic, the officials said.
Original story:
Mali, just as it was coming to the end of 21-day quarantines for 108 people linked to its first Ebola case, now has a second, the government announced Tuesday, according to the New York Times. The new case, in the capital, Bamako, was not linked to the first, a 2-year-old girl from Guinea who died in the northwestern town of Kayes on Oct. 24, said a spokeswoman for the World Health Organization.
The WHO and the U.S. Centers for Disease Control and Prevention have known for at least 24 hours that a new cluster of possible Ebola cases existed in Mali, but did not announce it because they were waiting for laboratory confirmation of at least one case. Information Minister Mahamadou Camara said Tuesday evening on Twitter that a case had been confirmed and that a clinic in Bamako had been quarantined.
Earlier Tuesday, the Associated Press reported that nearly 30 members of a family that was visited by the toddler from Guinea have been released from a 21-day quarantine after they showed no symptoms of the disease.
The family is now free to move about, health department spokesman Markatie Daou said. The girl, Fanta Kone, visited their home with her grandmother in the capital, Bamako, and the toddler succumbed to the virus soon after.
People with Ebola are only contagious when they are showing symptoms. The girl's case alarmed health authorities because she was bleeding from her nose as she traveled from Guinea to Mali, passing through the capital en route to the western city of Kayes, where she died.
About 50 others who had possible contact with the girl remain under observation in Kayes. They will be released from quarantine on Nov. 16 if they don't show symptoms, Daou said.
© Copyright IBTimes 2023. All rights reserved.
FOLLOW MORE IBT NEWS ON THE BELOW CHANNELS