New Immigrant Detention Center Showcases Reforms: 'We Needed To Do Better'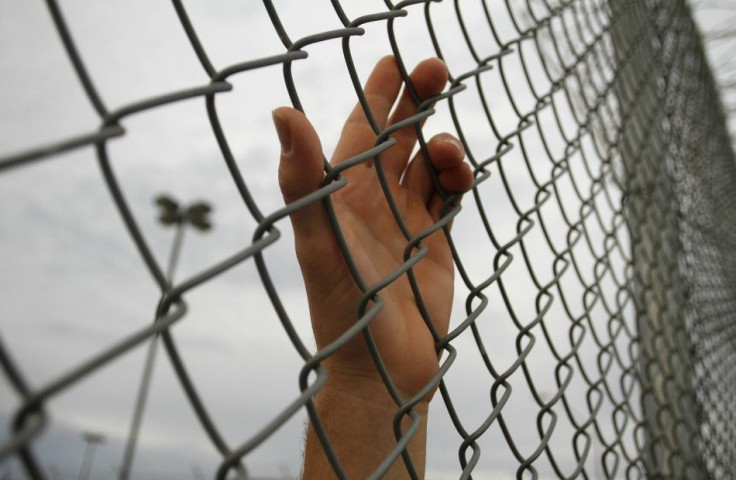 In a sign of progress towards reforming America's immigrant detention system, officials have launched an innovative new facility in Texas.
Advocates have charged that the facilities used to house immigrants facing deportation treat immigrants like criminals, subjecting them to inhumane conditions and making it prohibitively difficult to fight a deportation case. The new Karnes County Civil Detention Center in Karnes City, Texas represents an attempt to remedy that, a concrete sign of a pledge the Obama administration made three years ago in response to lawsuits.
We needed to do better. We needed to improve our detainee treatment, Gary Mead, executive associate director for removal operations with U.S. Immigration and Customs Enforcement, told the Associated Press.
The number of annual deportations has soared in recent years, reaching record levels under President Barack Obama, and the nation's immigrant detention system has grown accordingly. But immigrants placed in detention facilities have faced prison-like conditions that include the use of shackles and solitary confinement, limited access to the outside world and inadequate medical care, despite the fact that many of them have no criminal record or have committed only misdemeanors.
In contrast, at the $32 million Karnes County center, staff members will not carry handcuffs or firearms. Although detainees will still be contained by electronically locking doors and reinforcing glass, they will be allowed to roam throughout a large part of the facility and will enjoy amenities like Internet access. It contains 608 beds and will only house men who have no records of violence and whom officials have deemed to not be flight risks.
The Karnes County facility is part of a broader effort to consolidate the number of detention facilities and to respond to complaints that immigrants facing deportation are often transfered to remote facilities far from family members or legal assistance.
We wanted to consolidate our detainees into fewer facilities, to hold detainees closer to where we apprehended them, to reduce the number of people transferred away from their families, their communities and their attorneys, Meade told the Houston Chronicle.
Immigration and Customs Enforcement recently released updated guidelines governing immigrant detention, drawing praise from advocates and criticism from some lawmakers who said the administration was coddling immigrants who had broken the law.
The administration goes beyond common sense to accommodate illegal immigrants and treats them better than citizens in federal custody, Representative Lamar Smith (R-TX), chairman of the House Judiciary Committee, said in a statement.
--
© Copyright IBTimes 2023. All rights reserved.