New Jersey Sports Gambling: Court Rules Against State's Latest Bid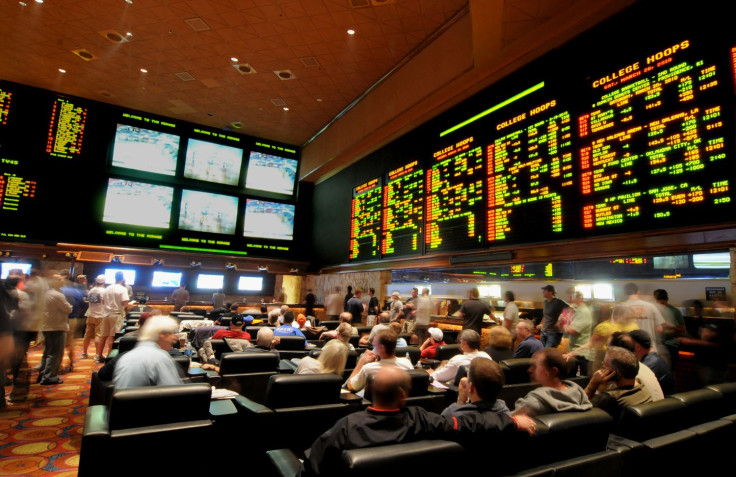 A federal appellate court panel Tuesday denied New Jersey's latest attempt to legalize sports betting and handed the country's biggest sports leagues a convincing victory. In a 2-1 ruling, the 3rd U.S. Circuit Court of Appeals in Philadelphia said New Jersey's efforts to help its ailing casinos and racetracks by allowing sports betting violates the Professional and Amateur Sports Protection Act of 1992.
New Jersey Gov. Chris Christie, who is running for the Republican presidential nomination, aggressively has tried to bring sports gambling to his state, most recently signing a directive in September 2014 that would disallow prosecution of casinos and racetracks for accepting bets.
However, that led to Tuesday's decision, with Judges Maryanne Trump Barry and Marjorie Rendell voting against New Jersey and stating the efforts to confine sports betting to racetracks and casinos in turn acted as a means to legalize it and thus violated PASPA. Judge Julio Fuentes dissented.
"There is simply no conceivable reading of PASPA that could preclude a state from restricting sports wagering," Fuentes wrote in his dissent.
The NCAA, NFL, NBA, MLB and NHL sued the state in 2012 and won even after New Jersey's voters expressed overwhelming favor for the legislation in a statewide referendum the year before, which allowed New Jersey to challenge the PASPA's constitutionality, the Washington Post reported.
PASPA currently allows certain forms of sports betting in only Delaware, Montana, Nevada and Oregon, with Nevada the only state allowed to take single-game bets.
Despite the decision, New Jersey is one of several states hoping to pass sports betting legislation. Legislation has been introduced this year in New York, Indiana, Minnesota, South Carolina and Texas, ESPN reported.
Furthermore, despite his league's inclusion in the suit, NBA commissioner Adam Silver called for a "different approach" to sports betting in the U.S. in an op-ed for the New York Times last year. Citing one estimate of $400 billion in illicit bets placed around country each year, Silver called for a "safe" and "legal" way for sports fans to place wagers.
© Copyright IBTimes 2023. All rights reserved.