New Male Birth Control Pill Proven Safe, But May Cause Side Effects, Experts Say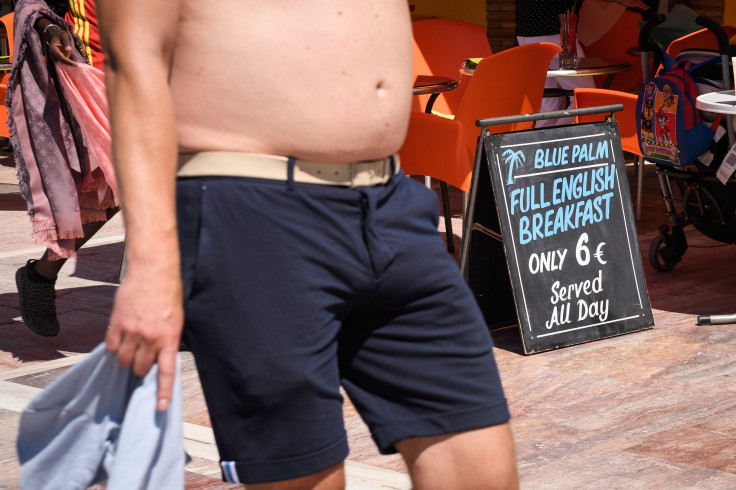 A new experimental birth control pill for men may have proven to be safe and effective when taken daily, but not without side effects, experts say.
Researchers at the University of Washington School of Medicine revealed the pill's test results Sunday at ENDO 2018, the Endocrine Society's annual meeting in Chicago.
Dr. Stephanie Page and her team found that participants who took the drug once a day showed lowered levels of hormones including testosterone and two chemicals needed to produce sperm. The researchers studied 83 men between the ages of 18 and 50.
"Testosterone production is blocked and therefore sperm are not able to finish their last stages of maturation," Page said in a statement at the Endocrine conference.
The drug in question is called dimethandrolone undecanoate, or DMAU, which "combines activity of an androgen (male hormone) like testosterone, and a progestin," according to the Endocrine Society.
"DMAU is a major step forward in the development of a once-daily 'male pill,'" Page said in the statement. "Many men say they would prefer a daily pill as a reversible contraceptive, rather than long-acting injections or topical gels, which are also in development."
It is an altered version of previous failed attempts at male birth control. And just like female contraceptives, it can cause weight gain.
As researchers tested a 400 mg dose of DMAU, subjects reportedly had "marked suppressions" of testosterone and two hormones needed to produce semen. These results are conducive to effective male contraception, Page said.
"These promising results are unprecedented in the development of a prototype male pill," Page said. "Longer term studies are currently underway to confirm that DMAU taken every day blocks sperm production."
Page added that researchers haven't been testing the drug long enough to signify decreased sperm count and have yet to discover if it prevents couples from getting pregnant. And though the pill produced promising trials, it still needed to be tested on a broader range of male subjects.
"We're confident, but this [current] study was too short," she told Medscape Medical News. "Ultimately, we need to do a study with couples. There's lots of work to do."
The next step is to see if the pill can stop sperm production altogether, Page said. Now that the drug has been deemed safe, researchers have begun testing that theory.
Male birth control has a history of controversy, Page said, due to concerning side effects such as liver and kidney damage. Also, it's a two-dose-a-day requirement. However, she said DMAU holds a long-chain fatty acid that can counteract these problems.
In 2016, researchers halted the study of a male birth control shot after a subject reported depression and abnormally fast and irregular heartbeat as the injections stopped, according to CNN.
© Copyright IBTimes 2023. All rights reserved.