New York Giants Head Coaching Search: 3 Candidates To Replace Tom Coughlin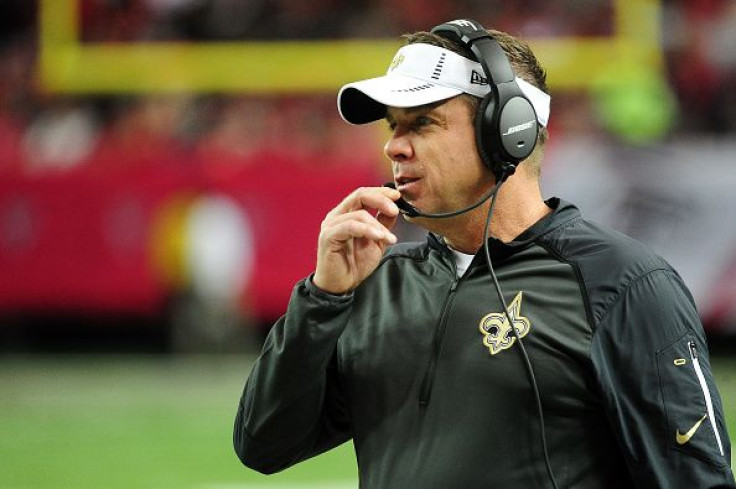 After a third straight season with a losing record and four consecutive seasons of missing the playoffs, the New York Giants accepted Tom Coughlin's resignation after 12 seasons. Coughlin, 69, who guided the Giants to two Super Bowl titles, said he's "not necessarily" done coaching but it remains to be seen what comes next for the potential Hall of Fame coach.
For the Giants, the search for a new leader gets under way for owners John Mara and Steve Tisch, and general manager Jerry Reese, who was spared after speculation he too could be on his way out. While the rumor mill is just warming up, we do know New York will interview both offensive coordinator Ben McAdoo and defensive coordinator Steve Spagnuolo.
McAdoo is expected to get consideration, but at age 38, he is considered a gamble. Working in McAdoo's favor is Eli Manning's comfort level inside his offense. Manning said it would be "not ideal" to have to learn yet another new offense at this point of his career. No matter who replaces Coughlin, Giants brass would likely want to keep McAdoo on staff.
After two years as the Giants' defensive coordinator, Spagnuolo had a stint as a head coach with the St. Louis Rams, where he went 10-38 in three seasons. He is expected to be interviewed but is considered a longshot after his disappointing record in St. Louis and the Giants' struggles on defense in 2015. New York ranked No. 32 in yards allowed (420.3 per game) and No. 30 in points allowed (27.6).
Below are other potential candidates for the Giants' vacancy:
Adam Gase: The Giants have reportedly already asked to interview the Chicago Bears offensive coordinator. A quarterback guru, Gase is considered among the top assistant coaches in the NFL, and seems certain to land a head coach job this offseason. At 37 years old, some teams may be wary of his age after Lane Kiffin, Josh McDaniels and Raheem Morris failed to stick around. If McAdoo does in indeed stick around, Gase may not be an ideal fit with the Giants.
Sean McDermott: Also relatively young at age 41, the Carolina Panthers defensive coordinator has emerged as one of the hottest coaching candidates after the Panthers excellent regular season. McDermott, in his fifth season with Carolina, is heading a unit that ranks No. 4 in yards allowed and No. 9 in points allowed. New York has been falling short defensively and may need an upgrade in personnel but maybe it couldn't hurt to have a stout defensive mind running the operation while McAdoo runs the offense. Like Gase, McDermott is short on experience.
Sean Payton: There is mutual interest here, according to reports, but the New Orleans Saints head coach is under contract and would likely cost the Giants at least a second-round pick, which Mara hasn't ruled out giving up. Payton also has ties to the Giants, having served as the quarterback coach and then offensive coordinator from 2000-2002. But the Giants may want to stick with a defensive-minded coach, and the Saints have struggled with their defensive unit for quite some time. The Indianapolis Colts are also reportedly showing interest in Payton.
© Copyright IBTimes 2023. All rights reserved.