Newfoundland Oil Spill: Canada's Hibernia Platform Halts Production
The 220,000-barrel-per-day Hibernia oil platform off the coast of Atlantic Canada has shut down after an estimated 75 barrels, or 12,000 liters, of oil spilled from a storage cell into the water.
Reuters reported that production remained halted for the second day Thursday as the crew worked to clean up the oil spill.
A sheen was first spotted on the water near the platform Wednesday, prompting suspension of production to deal with the spill of oil and water.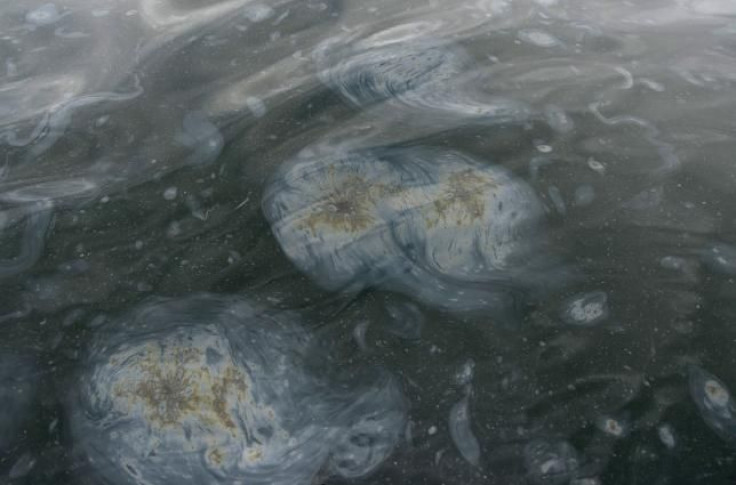 Scott Sandlin, president of Hibernia Management and Development Company (HMDC), which operates the platform, said the spill was released from one of the six storage cells that contain oil and water on the platform.
Sandlin said that an oily water discharge was released during a routine operation associated with lowering the water levels in those storage cells.
Investigation is ongoing, but Sandlin said the discharge is likely related to an issue with the sensors in the cells that indicate the levels of oil and water.
After announcing that the rig had stopped activity, Sandlin said that the priority of the company remains the safety of the employees and the environment. All workers on the platform are reportedly safe.
CBC reported that wildlife observers were in the area Thursday but HMDC said no wildlife has been observed there.
Oil spills are detrimental to wildlife. An oil spill that occurred in the region about 15 years ago killed between 10,000 and 12,000 seabirds.
Hibernia uses a boom-type system to collect oil from water. It is also deploying surveillance flights and a tracking buoy.
"We're disappointed the discharge occurred, but we are working diligently to minimize impacts on the environment," Sandlin said.
It is not yet clear when operations will resume. Lynn Evans, spokesperson for Hibernia's largest shareholder ExxonMobil Corp, said that the company could not yet say how long the production would be shut down. Sandlin said production will be suspended until the problem is resolved to assist investigation.
Just last year, Newfoundland had its largest-ever spill that saw 250,000 litres of oil leak into the ocean. The November 16 spill occurred while Husky Energy's SeaRose platform was preparing to restart production during a fierce storm.
© Copyright IBTimes 2023. All rights reserved.