Next Packers Coach? Green Bay Interviewed Jim Caldwell, Chuck Pagano, Report Says
The Green Bay Packers have already begun their search for a full-time head coach.
According to Ian Rapoport of NFL Network, the 2010 Super Bowl champions will be interviewing up to a dozen candidates and two of them are Jim Caldwell and Chuck Pagano, both of whom were fired from their respective head coach jobs at the Detroit Lions and the Indianapolis Colts following the 2017 season.
"They do have Aaron Rodgers and they wouldn't mind having a quarterback guru in to help run the show," Rapoport said on GMFB. "Jim Caldwell, the former Colts coach and also Lions coach, whose tenure looks much better in retrospect, has interviewed, sources say, for the Green Bay Packers open job."
"This is the first known interview for the Green Bay Packers and shortly after that, we found out the second — Chuck Pagano. Another former Colts coach actually. Also interviewed for the Packers head coaching job. That is two, the only two known head coach interviews for a team that by the way, does not have a full-time head coach, Joe Philbin being the interim. So they are allowed to interview. Now the Packers are going to interview a ton of guys, maybe 10, maybe 12. They are merely getting a jump on it but obviously two notable names to start," he said.
Philbin is the current interim head coach for the Packers following the sacking of Mike McCarthy earlier this month, ending a near-13 year tenure with the organization. The team had underwhelmed this season and would go on to miss the postseason in consecutive years for the first time since Aaron Rodgers became the starting quarterback.
Many, including former Packers Super Bowl champion Mark Chmura, believed Rodgers got McCarthy fired, especially as the two reportedly clashed over the side's offense this season.
Whether that is the case or not, Rodgers does seem to be open to Philbin getting the job on a full-time basis, at least going by his recent comments.
"We want to play for Joe and give him the best opportunity possible," Rodgers said following last week's win over the New York Jets.
Whatever happens, Rodgers will not be playing a role in the interview process, according to Packers president Mark Murphy.
"Obviously, he's free to provide input and talk to us," Murphy said. "But he's not going to be a part of the process. … The other thing I would say, Aaron was no part at all in the decision to move on from Mike."
The Packers are currently 6-8-1 for the season and will end their season against the Lions at Lambeau Field on Sunday.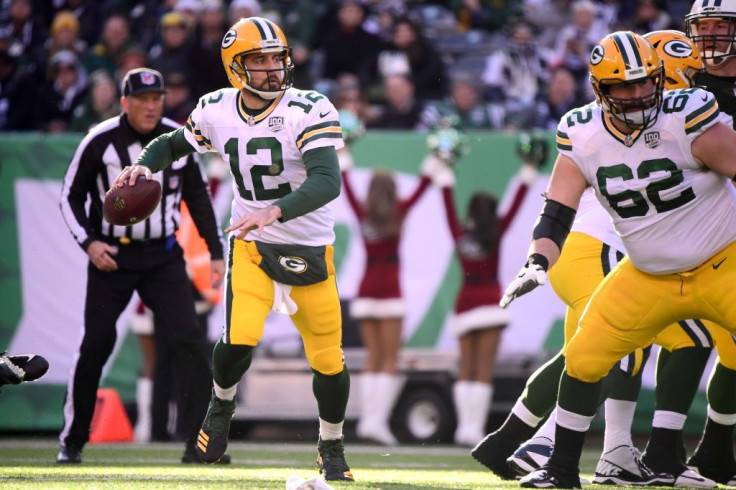 © Copyright IBTimes 2023. All rights reserved.