Next US President May Scrap Iran Nuclear Deal, Says GOP Candidate Marco Rubio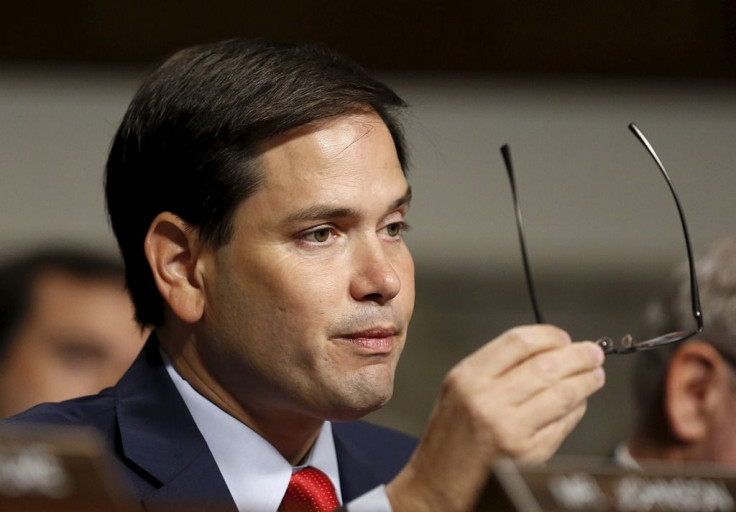 Florida Senator Marco Rubio said Thursday that the next U.S. president could scrap the Iran deal. The Republican presidential candidate said that was a possibility even if Congress approved it at the moment.
The Florida senator is one of the harshest critics of the Iran deal, which aims to restrict Iran's nuclear power. He said it was important for the rest of the world to understand that it's President Obama's deal -- and might well go away when Obama leaves office. The next president is going to have no moral or legal obligation to defend it, he said.
Rubio said that President Obama had failed to obtain the release of U.S. citizens detained by Iran. "The Iranian regime is being rewarded for its atrocious human rights record," he said, according to Reuters. "For the families of Americans who are missing or detained in Iran, such as that of my constituent Robert Levinson, this deal has brought no new information regarding their loved ones' whereabouts."
Iranian news agency Press TV quoted Rubio saying the nuclear agreement was "fundamentally and irreparably flawed." He was speaking to Energy Secretary Ernest Moniz, Treasury Secretary Jack Lew and Secretary of State John Kerry, who defended the deal at a Senate Foreign Relations Committee hearing. Rubio is one of the 16 official Republican candidates for the 2016 presidential nomination.
The Joint Comprehensive Plan of Action says that the United Nations will recognize Iran as a nuclear power and allow the Islamic republic to continue its nuclear program in a peaceful manner.
© Copyright IBTimes 2023. All rights reserved.