John Kerry Grilled On Iran Agreement During Senate Testimony As Congress Begins 60-Day Review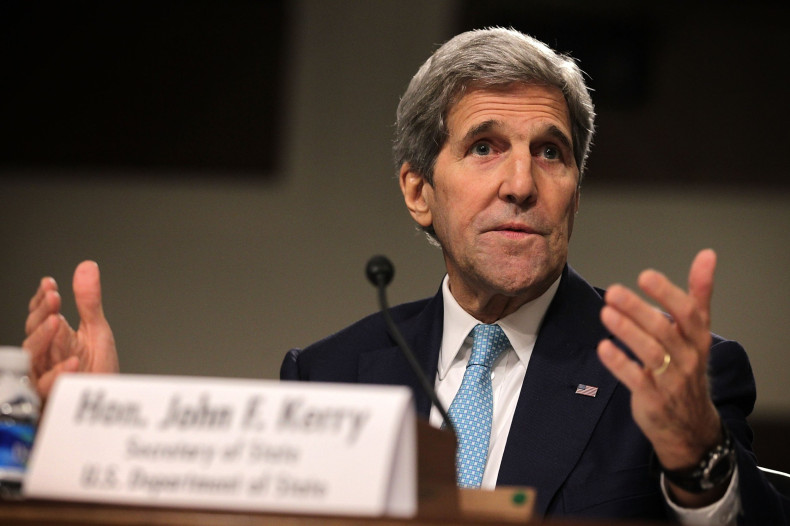 U.S. Secretary of State John Kerry testified before a Senate panel Thursday, fielding tough questions about the nuclear deal reached with Iran in Vienna. Republicans opposed to the deal have vowed to thwart the agreement.
Kerry told the Senate Foreign Relations Committee the deal was necessary to neutralize Iran's threat to the region. "We set out to dismantle their ability to be able to build a nuclear weapon and we achieved that," he said.
Congress will have 60 days to review the deal. Kerry said Thursday the agreement was the "only viable option" to a peaceful resolution on the issue. "To those who are thinking about opposing the deal because of what might happen in year 15 or 16 or 20 years, remember: If we walk away, year 15 or year 16 or year 20 starts tomorrow," Kerry said.
Republican opponents of the deal, including House Speaker John Boehner, claim Iran cannot be trusted to comply with its terms. The deal will see Iran significantly cut down on its centrifuges and limit its nuclear capabilities in exchange for a lifting of international sanctions that have crippled the country's economy.
Kerry, who has been negotiating the deal for more than two years, said he and experts could guarantee the agreement would prevent Iran from obtaining nuclear weapons. "Now if Iran fails to comply, we will know it, and we will know it quickly, and we will be able to respond accordingly, by reinstating sanctions, all the way up to the most Draconian options we have today. None of them are off the table at any point and time," he said.
Senate Foreign Relations Committee Chairman Bob Corker of Tennessee pushed back against Kerry, claiming that Iran could still eventually build a bomb under the agreement. "From my perspective, Mr. Secretary, I'm sorry ... I believe you've been fleeced," Corker said.
Sen. James Risch, R-Idaho, added: "You guys have been bamboozled."
In an apparent attempt to ease concerns that the negotiations could lead to improved relations with Iran, which have been rocky since young Iranian revolutionaries took hostages at the American Embassy in Tehran in 1979, Kerry affirmed that Iran remains a state sponsor of terror and a regional threat.
Congress can vote to reject the nuclear deal and keep sanctions in place, but President Barack Obama is able to veto that. In order to override the president's veto, Congress would need an unlikely two-thirds majority. Sanctions will remain in place at least for the 60 days before Congress votes.
© Copyright IBTimes 2022. All rights reserved.