Neymar Admits To Different Mentality For Next Paris Saint-Germain Games
Soccer superstar Neymar vows to have a different mentality now that he is officially back at Paris Saint-Germain.
Neymar returned to Paris Saint-Germain on Saturday to face Strasbourg. In his return, it was already expected that the game will generate a lot of drama. The expectations happened to be true as it turned out to be all about Neymar before the game even began.
Moments before the game started, Neymar's name was booed when he was announced for the starting lineup. From that point on, all hell broke loose.
The fans chanted that he was a 'son of a b-----' and then Ultras took it even further by unfurling an offensive banner. But Neymar managed to stay focused and even silenced the crowd by scoring one of the most memorable goals of his career.
After the match, Neymar retained his professionalism and said that he totally understood the feelings of the fans, Give Me Sport reported.
"I understand the fans and I know that it was hard for them," he told reporters after the game. "But from now on I am a PSG player," Neymar said.
More importantly, Neymar addressed the issue with the fans and admitted that he will have a different mentality in playing for PSG.
"I am used to being booed throughout my career. This time, I will be playing each match as if we were away from home. It is a shame, I have nothing against the fans," Neymar stated.
Neymar also noted that he doesn't want to dwell on the matter and he is ready to move on. According to the Neymar, he will still give his best in every game for PSG despite all the hatred from fans.
"Everyone knew that I wanted to leave. I said it and I repeated it. I do not want to go into details. The page is turned. I am a PSG player and now I am going to give everything on the pitch."
The drama all over Neymar's return to PSG started when the Brazilian forward wanted out at Paris Saint-Germain. Neymar was reportedly pursuing a return to Barcelona but reports emerged that Barcelona decided to back out of a deal.
There was also some rumors in the past that Neymar could join his fellow soccer superstar Cristiano Ronaldo in Juventus. However, for some reason, the deal also never came to fruition.
As a result, Neymar was left to play out at least one more season with PSG , something that reportedly left him in tears.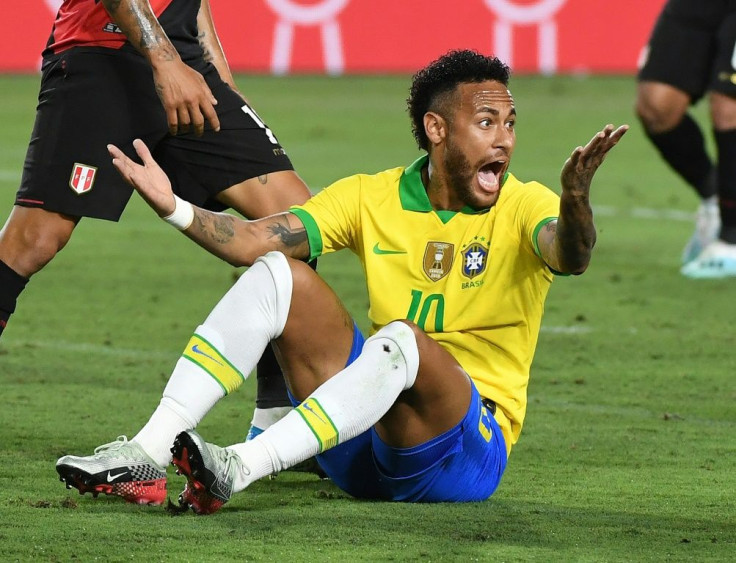 © Copyright IBTimes 2023. All rights reserved.