Lionel Messi Has Dominated Cristiano Ronaldo Since Age 21, Graph Shows
A recent graph shows that Lionel Messi has been dominating his soccer rival Cristiano Ronaldo since age of 21.
To this day, Messi vs. Ronaldo is still a hot debate. Although they are bound together by their sheer quality, their playing styles are just so different that the debate is often incredibly divisive. All told, many of the deciding factors are bound in subjectivity.
While most football fans will fairly defend their position through admiration, statistics are always the closest thing to objectively settle the debate.
That was exactly what Reddit user u/Bright-Blue has decided to take on recently. The user contrasted both Messi and Ronaldo's total goals and assists by age throughout their career via a graph.
To everybody's surprise, the data from the reputable Transfermarkt have constructed a fascinating graph that clearly shows Messi has dominated the debate since around the age of 21, Give Me Sport noted.
Considering that Ronaldo is two years older than Messi, the user fairly chose to compare where the Portuguese star was at the same stage as Messi.
As a result, the data made another huge revelation as it also stated that no matter how impressive Ronaldo's extra two years of experience were, it still don't even catch up with where Messi stands at age of 32.
It is also a fact that there are many ways to conclude the Messi-Ronaldo debate. However, numbers undeniably is still the most convincing way to separate the two soccer icons.
Particularly in social media, the soccer GOAT debate has always been viral. Over a week ago, Twitter Sports controversially responded with a GIF of Messi wagging his finger and saying 'no' after Goal tweeted: "Messi and Ronaldo can both be the GOAT _. Quite evidently, Twitter's respond generated mixed opinions from both Ronaldo and Messi fans.
Looking at each legend's achievements, it appears that Ronaldo has enjoyed slightly more success on the international stage compared to Messi.
In his stellar career, Ronaldo has won Euro 2016 and the 2019 UEFA Nations League with Portugal.
Messi on the other hand, has won an Olympic Gold medal with Argentina in 2008. He has also reached a number of major international finals, including the 2014 World Cup final.
To sum it all up, both forwards have scored extraordinary numbers of goals during their respective careers and won a host of major honours. However, just like in any other sport, the GOAT debate between Ronaldo and Messi will last a lifetime.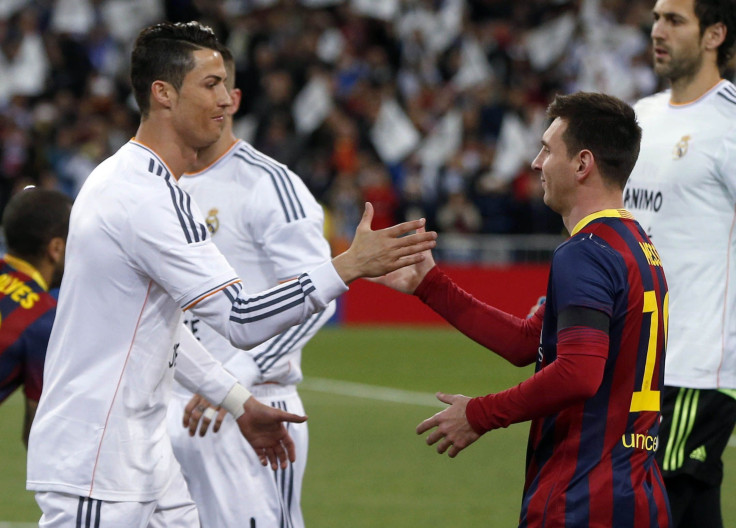 © Copyright IBTimes 2023. All rights reserved.