NFL Draft 2012: Buccaneers To Trade Up, Vikings To Trade Down?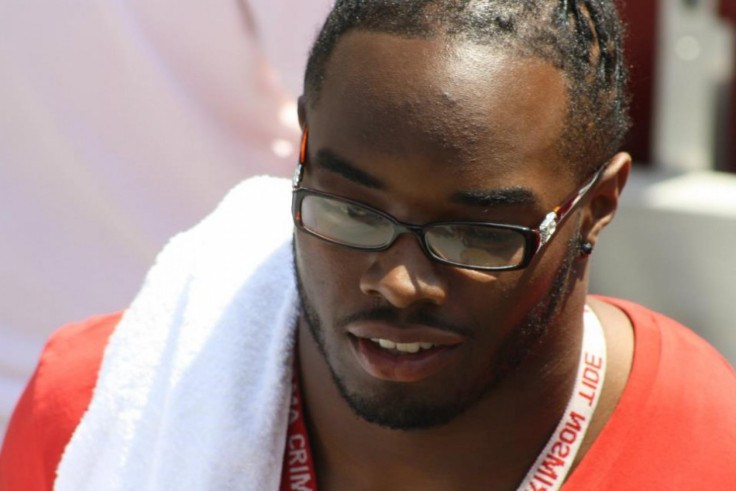 The 2012 NFL Draft is just hours away. And, with such a deep draft, don't be surprised if there is a high volume of trades up and down the rounds when it's all said and done.
One possible move that has been speculated is the Vikings trading down to get either Oklahoma State wide receiver Justin Blackmon or LSU cornerback Morris Claiborne, either of whom would fill a need for Minnesota. The general consensus, though, is that the team will keep its number three overall pick and select USC offensive lineman Matt Kalil, who would also be filling a need, which, as a result, would help young quarterback Christian Ponder develop.
Another potential move that has been increasingly speculated in recent days is the Tampa Bay Buccaneers trading up specifically to number three to get Alabama runningback Trent Richardson. What makes that move interesting is that the Cleveland Browns at number four could also use Richardson's services and may be looking to get him, too.
So, with the two aforementioned speculative moves, it's possible that the Vikings and Buccaneers work out a deal for swapping their first-round picks. Tampa Bay would choose Richardson at number three overall to play alongside LeGarrette Blount, which would make for a powerful backfield combo.
As for the Vikings, their fifth pick would depend on what the Browns do at four. Other than Richardson, Blackmon would most likely provide Cleveland the other biggest need they need to fill, so he would go there.
Richardson to Tampa Bay and Blackmon to Cleveland would then most likely mean that Claiborne goes to Minnesota, leaving Kalil out of the top five. But, that doesn't mean Kalil would fall far.
The St. Louis Rams at number six overall have multiple needs, and one especial need is at offensive line, one which allowed a league-high 55 sacks and 114 quarterback hits last season. One could argue that the line's inability to protect Sam Bradford was the main reason why he produced so poorly in his sophomore stint.
The good thing for the Rams, and the Buccaneers, Browns and Vikings, is that they have options. Whoever they decide to select in whatever fashion will have an impact, possibly not in his first year, but for many years to come.
© Copyright IBTimes 2023. All rights reserved.