NFL Draft 2012: Jets Ask Fans What To Do With First-Round Pick On Reddit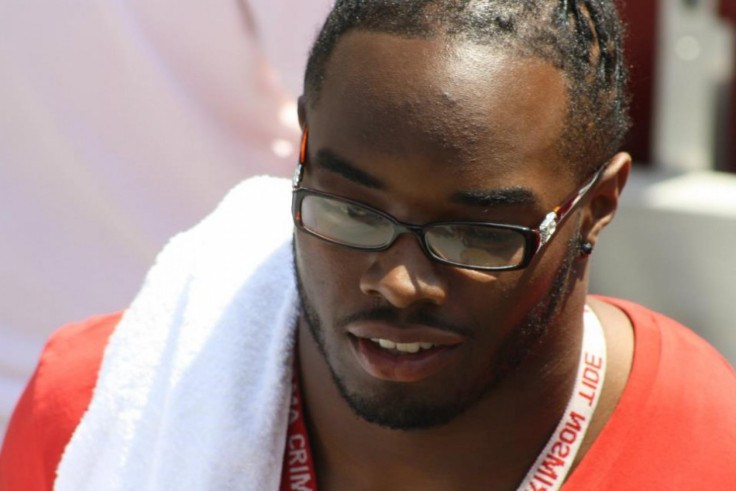 Reflective of their head coach Rex Ryan, the New York Jets are an out-of-the-box organization, one that both tries and sometimes inadvertently ends up piquing fan interest to say the least.
Among the many ways to connect with fans, the Jets have appeared on HBO's Hard Knocks to offer fans an inside look into how the team operates. They have also asked fans to help design 2012 season tickets.
Now, in its latest method of connecting, and one that allows the fans to somewhat determine the franchise's future, New York has flocked to the social news website Reddit under the name newyorkjets--with Verified account status adjacent--to ask Jets nation what they would do with 16th pick in the first round of the 2012 NFL Draft, which starts at 8 p.m.
Definitely package it and move up to take TR, said user bs0101, using T-R to reference Alabama's runningback Trent Richardson. It would be the first time there would be no boo's in Radio City after a jets pick.
The Jets responded precose might not be too happy with that, referencing a user who suggested the team not trade up for Richardson.
There has been buzz that the Jets are interested in trading up for the Cleveland Browns' No. 4 overall pick to select Richardson. However, they are perhaps more in need of defensive players, and, if any offensive player is taken, it will probably be a wide receiver to complement Santonio Holmes in a lackluster receiving corps.
General manager Mike Tannenbaum has traded up three times in the first round while with the Jets, but whether fans persuade him to call for a trade up to fourth pick for a player whose position isn't a team need seems highly unlikely.
FOLLOW MORE IBT NEWS ON THE BELOW CHANNELS