NFL: Drew Brees Could Agree To Bargain Contract To Lure Fresh Talent
KEY POINTS
Brees has yet to sign new contract with Saints
Brees could agree to smaller pay
Saints may target another quality player for next NFL season
Tom Brady is not the only senior statesman returning next NFL season. Drew Brees feels he still has a lot left in the tank and plans to return for the New Orleans Saints. However, the question now is what would his contract look like?
In a previous post, Brees announced returning for another run with the Saints this 2020 NFL season. But that did not include what kind of contract New Orleans would be willing to give him. The 41-year-old is fresh from a two-year contract worth $50 million, a tad lower than the normal rate of quarterbacks. A ballpark figure would be in the vicinity of $30 million but Brees could agree to something lower.
According to the NFL Network, there is a high possibility that Brees would agree to a lower salary for the Saints to take in another quality player in free agency. Seeing how he can retire at any time, it could be a fitting send-off for the 32nd pick of the 2001 NFL Draft. Brees was part of the Saints team that won Super Bowl WLIV back in 2010. They defeated the Indianapolis Colts that year, 31-17.
A good number to start on as far as Brees's potential contract is the $25 million a year he made last time out. It would be a reasonable contract for the former Super Bowl MVP who could consider retirement after the next NFL season. However, agreeing to something less is also possible and something the Saints would surely applaud.
For now, the NFL will reportedly not delay the start of the league despite the growing coronavirus issue, ESPN reported. This is subject to change, depending on how things pan out in the coming weeks. For now, however, there have been events that have been canceled. That includes the annual meeting set for Florida on Mar. 29 and the HBCU Combine and Regional Combine Invitational on Mar. 27.
Several NFL teams have also taken steps against the coronavirus pandemic. Teams like the Atlanta Falcons, Buffalo Bills, Detroit Lions, Green Bay Packers, Jacksonville Jaguars, Kansas City Chiefs, Miami Dolphins, Minnesota Vikings, New York Giants and Jets, Pittsburgh Steelers, San Francisco 49ers, Tampa Bay Buccaneers and Washington Redskins have restricted travel for their coaches and scouts for preventive measures.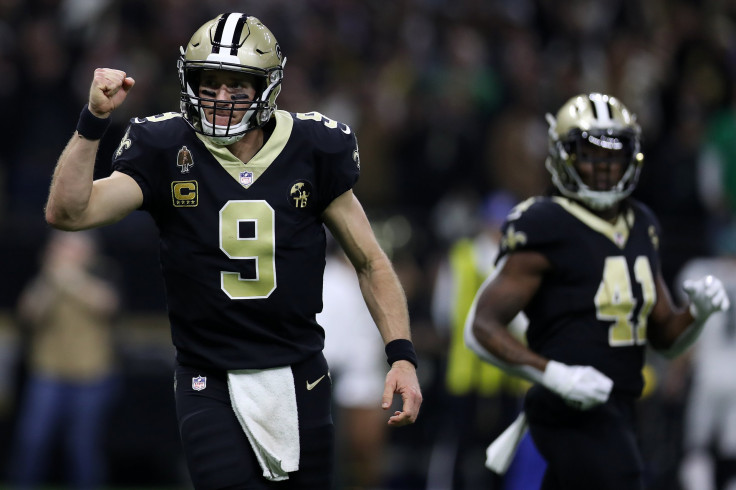 © Copyright IBTimes 2023. All rights reserved.