NFL Free Agency Rumors: 5 Best Players That Could Change Teams In 2018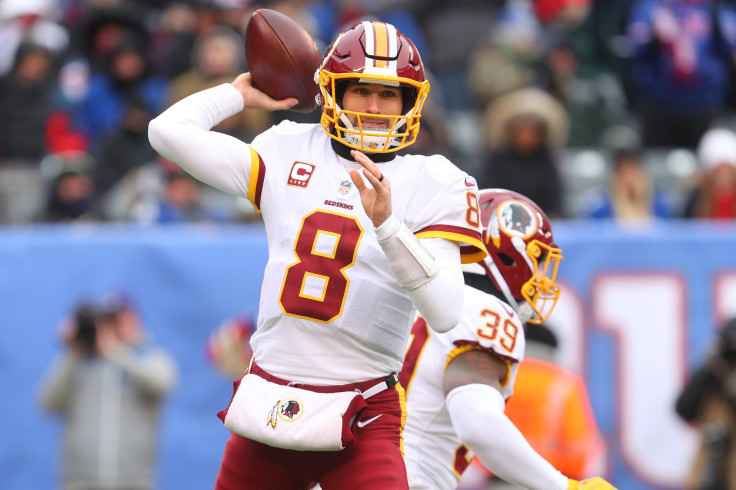 NFL free agency officially begins in a week, and some notable names could be headed to other teams for the 2018 season. A couple of prominent quarterbacks, along with an All-Pro, are set to hit the market.
Drew Brees is technically the best impending free agent since he is without a contract for next season, but there doesn't seem to be any doubt that he'll be returning to the New Orleans Saints. Le'Veon Bell won't become a free agent after being hit with the franchise tag by the Pittsburgh Steelers.
Here's a look at the five best players that are headed for free agency and might realistically find new homes this offseason:
Kirk Cousins
He's the clear prize of this year's offseason. After applying the franchise tag to Cousins for two straight seasons, the Washington Redskins decided to move on from the quarterback when they agreed to trade for Alex Smith in January. As the best signal caller on the market, Cousins should get big money from a team that hopes he can make them a Super Bowl contender. The Minnesota Vikings are the heavy favorites to sign the 29-year-old with the New York Jets lurking as a contender.
Sheldon Richardson
Despite not being franchised, Richardson could return to the Seattle Seahawks for the 2018 season. He was traded in September by the New York Jets to Seattle, where he totaled a career-low one sack. The defensive tackle is still among the most talented players at his position, but he hasn't produced like he did in his first three seasons when he had 179 tackles and 16.5 sacks in just 43 games.
Andrew Norwell
Norwell might have had the best season of any free agent. He was recognized as the top left guard in football, being named first-team All-Pro. The Carolina Panthers might not be able to keep him because of the amount of money they are already spending on their offensive line. The New York Giants, who have one of the worst offensive lines in football, are the favorites to sign Norwell.
Case Keenum
It's easy to forget about Keenum because of all the speculation regarding Cousins. The veteran had an even better 2017 campaign than the former Redskins' starter, playing like a borderline MVP candidate as the quarterback of the NFC's No.2 seed with a 98.3 passer rating. The Minnesota Vikings decided not to franchise Keenum and pursue Cousins, making him a candidate to potentially land with the Denver Broncos. It will be interesting to see what kind of contract Keenum gets after having a breakout season at 29 years old.
Allen Robinson
It's been two years since Robinson performed like an elite wide receiver. He caught 73 passes for 883 yards from a struggling Blake Bortles in 2016 and suffered a torn ACL that ended his season in 2017. Robinson looked like he'd be one of the NFL's best receivers for years to come when he put up 1,400 yards and 14 touchdowns as a 22-year-old in 2015. He could return to the Jacksonville Jaguars, though he'll have other suitors in free agency.
© Copyright IBTimes 2023. All rights reserved.