NFL: New England Patriots Moving Forward As Young Quarterback Impresses Bill Belichick
KEY POINTS
The New England Patriots have benefitted from the services of Tom Brady for the past two decades
Tom Brady decided to leave the Patriots to play for the Tampa Bay Buccaneers
Quarterback Jarrett Stidham has impressed Bill Belichick with his work ethic and progression as an athlete
It has been a very unique offseason for the New England Patriots with star quarterback Tom Brady leaving the team. While it serves as a setback, it hasn't stopped the Patriots from moving forward with Jarrett Stidham impressing coach Bill Belichick.
The loss of Brady has been one of the biggest news in the league. This has brought everyone's eyes toward the Patriots and what their next move would entail. Given that their legendary quarterback for two decades jumped ship to the Tampa Bay Buccaneers, it was expected that they would select a quarterback in the draft.
This was proven to be wrong as New England Patriots skipped the chance on selecting a signal-caller. The highest selection New England had was safety Kyle Dugger out of the Lenior-Rhyne football program in the second round.
While this has caused speculation on acquiring star quarterback Cam Newton, this was immediately slammed by several sources. Last March, Patriots beat writer Jeff Howe tweeted that the Patriots have no interest in signing Cam Newton. He reiterated that point by quote tweeting his previous statement and sharing that nothing has changed since then.
It was also rumored that offensive coordinator Josh McDaniels wasn't necessarily high on the former MVP Newton.
Despite all of these speculations, what's clear now is how New England is already honing those in their current roster. Ever since being Brady's backup, Stidham has already made strides in the league.
In a recent NFL Network interview, Belichick spoke of the current quarterback situation of the Patriots. By way of NESN, Stidham has already impressed Belichick with his work ethic and progression as an athlete.
"Stid worked really hard last year," Belichick said.
"He was our backup quarterback the entire season, and I know he's working hard in the offseason. I know he's made a lot of progress in terms of understanding our offense and understanding opponent defenses like all players do from year one to year two," Belichick added.
It would be interesting to see what direction the Patriots will go to in the coming season given the new face leading the offense on the field.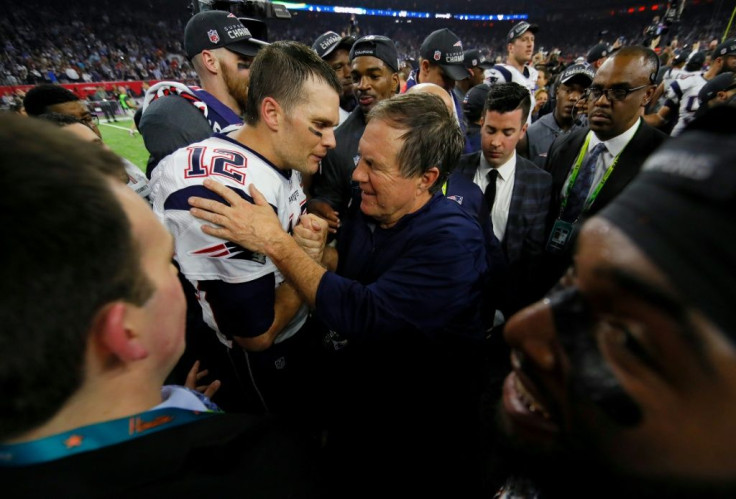 © Copyright IBTimes 2023. All rights reserved.