NFL: New York Giants And Seattle Seahawks Cornerbacks Are Facing Arrest Warrants
KEY POINTS
New York Giants DeAndre Baker and Seattle Seahawks Quinton Dunbar are facing multiple charges of armed robbery
DeAndre Baker and Quinton Dunbar reportedly took the money and watches at gunpoint at a party in Miramar, Florida
The New York Giants and Seattle Seahawks are aware of the incident
Multiple charges of armed robbery in Florida were reported on Wednesday for two NFL cornerbacks DeAndre Baker and Quinton Dunbar. The two men are facing arrest warrants, as they are wanted on multiple counts of armed robbery with a firearm.
In addition to this, Baker is also facing four additional counts of aggravated assault with a firearm. This development came up as the two allegedly robbed guests at a party in Miramar, Florida. According to the affidavit to arrest, Baker was involved in the robbery with firearms in possession.
"Baker took money and watches belonging to victims with force; permanently depriving them of said property," the statement said. Among them was an assailant with a red mask whom Baker reportedly directed to shoot at an unnamed person who walked in.
Alongside Baker at the party was Dunbar. Victims shared that Dunbar did not appear to have a gun but was assisting Baker in taking money and valuables from the party attendees.
The 22-year-old Baker was selected in the first round of the 2019 NFL draft. The former Jim Thorpe Awardee was the 30th overall pick by the Giants as one of the best defensive players in his class. The consensus All-American had a stellar career for the Georgia Bulldogs football program where he spent four years as one of their best cornerbacks.
Per NBC News, the Giants are aware of the situation regarding their player. "We have been in contact with DeAndre," the Giants said. "We have no further comment at this time."
For Dunbar, he started his career with the Washington Redskins as an undrafted free agent. The six-foot-two wide receiver was converted into a cornerback upon entering the league. The 2019 season showed promise for Dunbar where he started in 11 games and recorded 37 tackles. He was eventually traded to the Seahawks for a fifth-round pick in the NFL Draft.
The Seahawks are still gathering information regarding the incident and will not give further comments at this time.
"We will defer all further comment to league investigators and local authorities," the Seahawks said in a statement.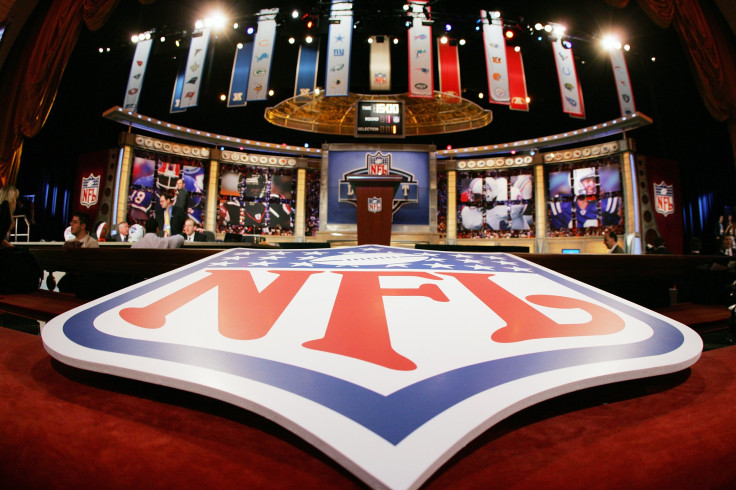 © Copyright IBTimes 2023. All rights reserved.