NFL News: Cowboys, Steelers Stars Could Return Sooner Than Expected
The biggest injuries in the opening weekend of the 2022 NFL season were undoubtedly suffered by Dallas Cowboys quarterback Dak Prescott and Pittsburgh Steelers linebacker T.J. Watt. Both players will miss multiple games, but they could be back sooner than the initial injury timelines projected.
Prescott suffered a fractured thumb on his throwing hand that required surgery Monday. It was reported that the quarterback might miss up to two months. Now, it appears that Prescott could return to the field in half that time.
The Cowboys won't put Prescott on injured reserve. Players who are put on IR must sit for at least four games.
"If we thought he wasn't going to be ready to go until after four games, we would put him on IR. We're not doing that," Cowboys owner Jerry Jones told 105.3 The Fan in Dallas. "We think he can come in and play, so we don't want to not have him out there practicing. We want him getting prepared and we'll see how he handles this thing, how it heals, mainly his strength, how he can grip the ball, [will determine] what his status is. That's not [being] an optimist. The proof is that we got a good surgery, got good technique and feel better about it than we did Sunday night."
Jones' comments suggest that Prescott could be back in the lineup for Dallas' Week 5 matchup with the Los Angeles Rams. Cooper Rush is the Cowboys' starting quarterback against the Cincinnati Bengals in Week 2.
Dallas is scheduled to visit the New York Giants in Week 3 and host the Washington Commanders in Week 4.
Watt's timeline for a return isn't as clear, but he might've avoided a season-ending injury. The reigning NFL Defensive Player of the Year suffered a torn pectoral muscle in Week 1.
Watt is still gathering opinions on the injury, but NFL Network has reported that the belief is the linebacker will be able to avoid surgery, which would sideline him for several months.
The Steelers are optimistic that Watt could be back on the field by midseason. When speaking with reporters, Steelers head coach Mike Tomlin wouldn't say if Watt would go on IR.
"We got time to make decisions such as that, IR decisions that have to be made by the end of the week relative to this game being a counter," Tomlin said. "... We're not in a hurry to gather information too quickly. We'll see how his body responds. We'll get second and third opinions. And at the end of the week, or at some point we'll do what's appropriate."
Watt had a sack and an interception in Pittsburgh's Week 1 upset over Cincinnati.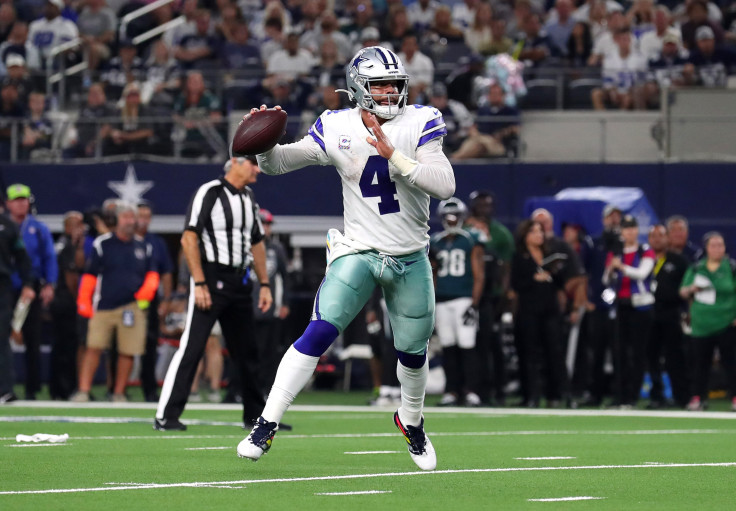 © Copyright IBTimes 2023. All rights reserved.