NFL News: Jets Expected To Focus On Ex-Super Bowl MVP After Wilson Injury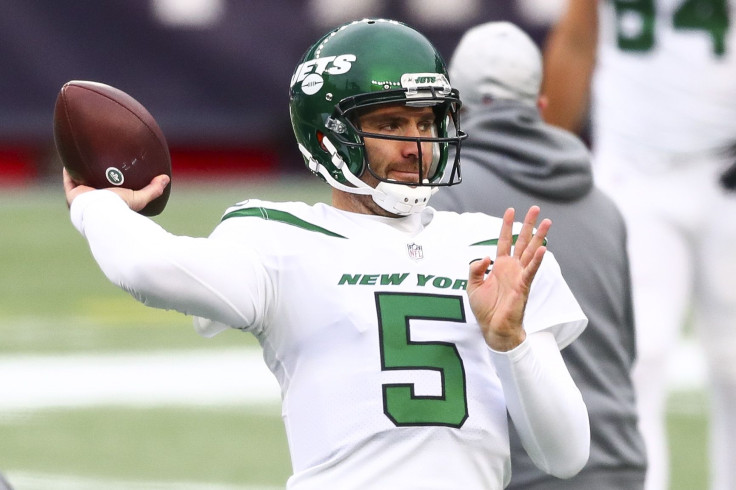 KEY POINTS
Joe Flacco is expected to be tapped as starting quarterback of the Jets for the coming NFL season
Zach Wilson could have avoided injury by running out of bounds or sliding, according to Jets coach Robert Saleh
The Jets will have to wait at least a month to see if their roster revamp will reap dividends
The New York Jets were hoping to see Zach Wilson break out and prove his worth this coming NFL season, but now, they will have to wait about a month to see that happen.
The second overall pick of the 2021 NFL Draft suffered an injury in their preseason game against the Philadelphia Eagles. Wilson had to be helped to the locker room and never returned.
The 23-year-old play-caller suffered a bone bruise and a meniscus tear, ESPN reported. He is reportedly expected to miss two to four weeks and needs to undergo arthroscopic surgery to address the issue.
According to The Athletic, the ligaments in Wilson's right knee are reportedly still in good shape. Wilson will not need a full repair of his meniscus but will undergo a trim instead, ESPN reported.
The Jets still have three other quarterbacks on the roster: Joe Flacco, Mike White and Chris Streveler. From that list, Flacco is the likely play-caller to fill in for Wilson amid the latter's recovery.
Flacco is expected to be the Jets' starting quarterback when they open their 2022-23 NFL campaign against the same team he first played for and led to the Super Bowl title in 2012, the Baltimore Ravens.
"You guys know how I feel about Joe," Jets coach Robert Saleh said. "Everyone does, the whole world knows. Joe is a phenomenal football player. He's having a great camp and he has a lot of juice left in the tank."
Saleh said Wilson could have avoided the injury by running out of bounds or sliding, according to ESPN.
Wilson was flushed from the pocket by defensive end Tarron Jackson, who beat rookie right tackle Max Mitchell.
When the 2020 Boca Raton Bowl MVP turned the corner, he tried to cut inside on rookie linebacker Nakobe Dean. It was here when Wilson's knee seemed to give out.
"Just run your butt out of bounds," Saleh said. "He got a little greedy, he wanted to get more. It's a new sod, so it wasn't exactly as firm as you want it to be."
In his rookie season, Wilson completed just 55.6% of his passes for 2,334 yards, nine touchdowns and 11 interceptions while going 3-10.
The New York Jets worked to get quality people around the 23-year-old QB, but it appears they will have to wait a little longer to see if their moves can produce good results.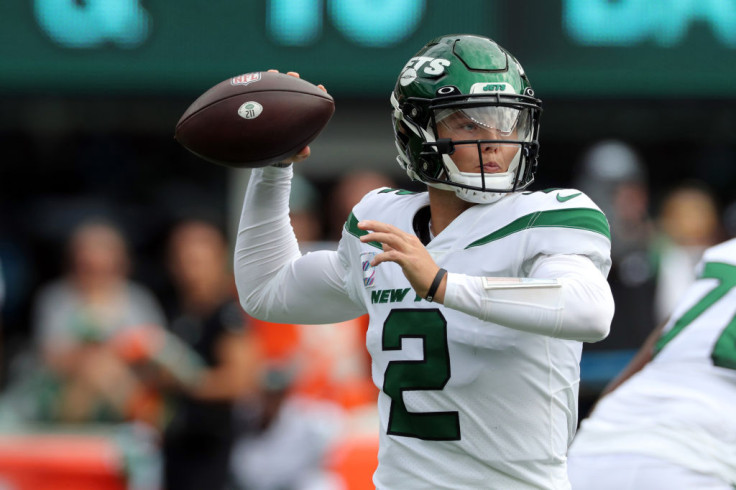 © Copyright IBTimes 2023. All rights reserved.