NFL News: New England Patriots, Nate Solder Agree On 2-Year $20.62M Extension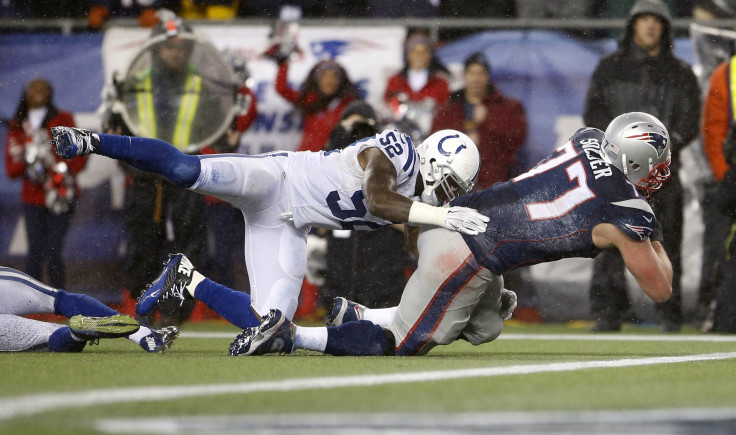 The New England Patriots and Nate Solder have agreed on a two-year contract extension worth $20.62 million, according to reports. Solder is the starting left tackle for the Patriots and has missed only one game in the last four seasons starting 60 of 63 regular season games played.
Adam Schefter of ESPN was one of the first to report Solder's new deal, which included a specific condition that Solder cannot be tagged for franchise or transition after the 2017 season.
The 27-year-old Solder, who was a first round pick in the 2011 NFL Draft by the Patriots or the 17th overall selection out of the University of Colorado, now earns more than $27 million in the next three seasons.
One of the most durable players on the field, Solder was diagnosed with testicular cancer in April of 2014, but the cancer did not spread and his testicle was removed. He missed just two weeks of offseason workouts after the surgery and went on to start every single game at left tackle in the 2014 season.
Last year, in the AFC Championship Game against the Indianapolis Colts, Solder caught his first-ever career pass, which resulted in a 16-yard touchdown. Solder was a key part in the Patriots run to the Super Bowl title winning against the Seattle Seahawks in the championship game.
Solder is expected to start at left tackle for the Patriots in the upcoming NFL season. New England starts their campaign against the Pittsburgh Steelers Thursday.
© Copyright IBTimes 2023. All rights reserved.