NFL News: Tom Brady Won't Be With Buccaneers For Most of 2022 Preseason
The Tampa Bay Buccaneers play their first meaningful game in one month, and the team will have to prepare without their legendary quarterback for much of that time. Tom Brady will be gone from the Buccaneers through at least the first two weeks of the 2022 NFL preseason.
Buccaneers head coach Todd Bowles told reporters Thursday that Brady will be gone until after the team's Week 2 preseason matchup with the Tennessee Titans. Brady left the team to deal with a personal issue, according to Bowles. Brady's absence was scheduled prior to the start of training camp.
Brady isn't expected to miss games that count in the regular-season standings, though it might not be a 100% certainty. Bowles said he has a "pretty high level of confidence" that Brady will be back for Week 1 of the regular season.
Bowles admitted that he would be concerned about how Brady's absence might affect the team if the quarterback didn't have such an accomplished NFL resume. Brady is entering his third season in Tampa Bay.
Most of the team's starters have been with the Buccaneers since Brady arrived in Tampa Bay. Wide receivers Julio Jones and Russell Gage were the Bucs' biggest offseason additions on offense.
Bowles was named the Buccaneers head coach when Bruce Arians announced his retirement in March. Bowles had been Tampa Bay's defensive coordinator in each of the last three years.
The Bucs host the Miami Dolphins Saturday in their first preseason game of the year. Even if Brady was with the team, he likely wouldn't suit up against Miami.
Brady could play in Tampa Bay's final preseason game if he returns on time. The Bucs will visit the Indianapolis Colts on Aug. 27 in Week 3 of the preseason.
Blaine Gabbert, Kyle Trask and Ryan Griffin are behind Brady on Tampa Bay's depth chart. The three quarterbacks should all see time under center during the preseason.
Tampa Bay is scheduled to start the regular season with a Week 1 visit to the Dallas Cowboys on Sunday, Sept. 11.
The Buccaneers have been the NFC favorites since Brady ended his brief retirement and announced that he would return for the 2022 season. Tampa Bay was defeated in last season's divisional playoffs by the Los Angeles Rams on a last-second field goal. Brady is only a year and a half removed from winning his fifth Super Bowl MVP award.
Brady led the NFL with 5,316 passing yards and 43 passing touchdowns in the 2021 season.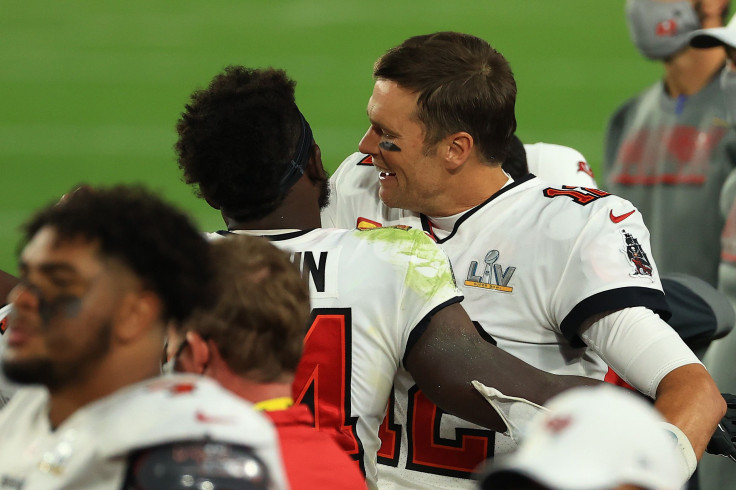 © Copyright IBTimes 2023. All rights reserved.