NFL Players React To Aaron Hernandez's Death, Express Sympathy For Former New England Patriot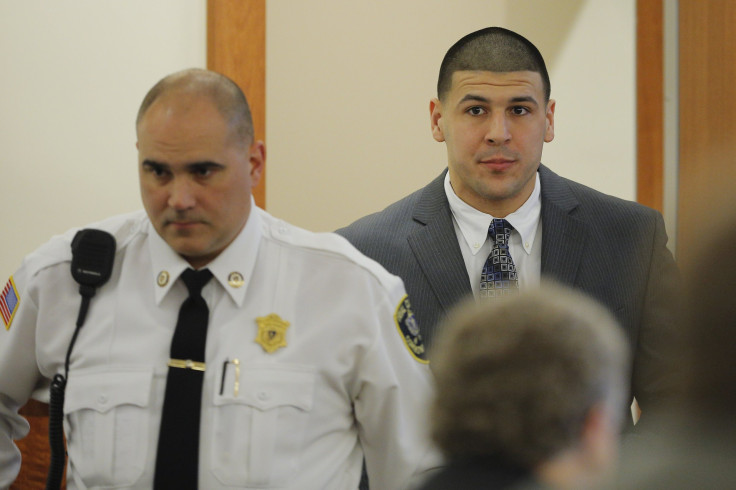 Players from around the NFL have taken to social media to share their thoughts on Aaron Hernandez's abrupt death. Serving life in prison for the murder of Odin Lloyd, the former New England Patriots' tight end was found dead in his jail cell of an apparent suicide.
The news comes just days after Hernandez was acquitted of two other murders. He was pronounced dead at 4:07 a.m. EDT, having hung himself with a bed sheet that he attached to his cell window.
Hernandez's death has resulted in all kinds of reactions from football players. While some expressed their disbelief at Hernandez's actions, others showed sympathy for the ex-football player.
Hernandez was drafted in the fourth round of the 2010 NFL Draft, and he quickly became an important part of New England's offense. In 2012, the team gave Hernandez a new contract, one that included $16 million in guaranteed money and could pay him up to $40 million over five years.
Hernandez was arrested 10 months after signing his new deal, and he was sentenced to life in prison in April 2015.
© Copyright IBTimes 2023. All rights reserved.