NFL Quarterback Rankings 2015: Where All 32 QBs Rank After Week 15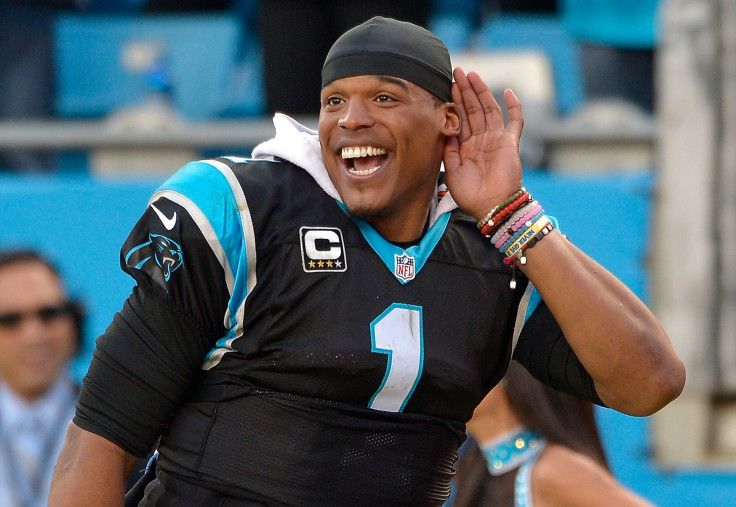 The 2015 NFL season has been an interesting one for quarterbacks. In addition to a few of the top signal callers missing significant time due to injuries, some of the NFL's best quarterbacks have simply played poorly. Others, however, have played surprisingly well and emerged as MVP candidates.
Rules changes have made it easier to pass over the last few seasons, and quarterbacks continue to put up big numbers around the league. Entering Week 16, 20 quarterbacks that qualify have a passer rating better than 90.0, and 13 players are on pace to throw for over 4,000 yards. Sixty-seven different quarterbacks have attempted a pass this season, but 32 have taken a majority of the snaps for their one team.
Below is a look at how IB Times ranks those quarterbacks for the 2015 regular season. All stats reflect the quarterbacks' numbers through Week 15.
1) Cam Newton (33 TD, 10 INT, 98.9 Rating)
Newton has been the NFL's best player this season. Between rushing and passing, he's totaled nearly 4,000 yards and 40 scores, leading the Carolina Panthers to an undefeated record. Starting at quarterback for a team with one of the weakest receiving corps in the league, Newton has somehow helped Carolina score more points than any team in football.
2) Tom Brady (35 TD, 6 INT, 103.8 Rating)
The New England Patriots have suffered more injuries than almost any team, but that hasn't stopped Brady from continuing to put up elite numbers. New England has lost their top two running backs for the season, and their No.1 receiver has missed five games. Still, Brady leads the NFL in touchdown passes, and the Patriots have the AFC's best record.
3) Carson Palmer (32 TD, 9 INT, 106.7 Rating)
At 35 years old, Palmer is having the best season of his career. He ranks first in yards per attempt, and he has nine 300-yard passing games. Larry Fitzgerald is having his best season since 2011 because Palmer has been so good, and Arizona has totaled more yards than any team in football.
4) Russell Wilson (29 TD, 7 INT, 111.4 Rating)
Wilson has proven that he can win without a top running game or an elite defense. The dual-threat star is easily putting up the best numbers of his career, and doing so without Marshawn Lynch or Jimmy Graham. Wilson's been the NFL's best player over the last five weeks with 19 touchdown passes and no interceptions, to go along with 502 rushing yards.
5) Andy Dalton (25 TD, 7 INT, 106.3 Rating)
Dalton put up terrific numbers to start the season, and while he slowed down somewhat in the weeks before he suffered his thumb injury, the 28-year-old remained in the MVP conversation. In eight of the 12 games before he got hurt, Dalton posted a passer rating of at least 115.9, giving the Cincinnati Bengals the AFC's No.2 seed.
6) Aaron Rodgers (29 TD, 6 INT, 95.2 Rating)
It's been a subpar season by Rodgers' standards, but his numbers are still some of the best in the league. He's likely going to lead the Green Bay Packers to a division title despite the absence of Jordy Nelson, and he's thrown just one interception for every 83.3 pass attempts.
7) Ben Roethlisberger (18 TD, 12 INT, 96.4 Rating)
Roethlisberger missed four games with injuries, but he's made his time on the field count. He leads the NFL with 337 passing yards per game, and he's helped give the Pittsburgh Steelers the No.1 ranked offense in the AFC. Pittsburgh is 7-3 with Roethlisberger as a starter, and the Steelers went 2-2 in games he missed.
8) Eli Manning (32 TD, 11 INT, 96.1 Rating)
Despite a few end-of-game blunders in the first two weeks of the season, Manning has had little to do with the New York Giants' struggles this season. With just one real weapon on offense in Odell Beckham Jr., Manning's tied for third in touchdown passes, and he nearly helped New York snap the undefeated streaks of both New England and Carolina.
9) Kirk Cousins (22 TD, 11 INT, 97.2 Rating)
There's no question that Jay Gruden made the right decision by starting Cousins over Robert Griffin III to begin the season. Cousins has the Washington Redskins atop the NFC East, and he's been the most accurate quarterback in the NFL.
10) Derek Carr (30 TD, 11 INT, 93.5 Rating)
The Oakland Raiders have the young quarterback they've been searching for since Rich Gannon's retirement. With little running game to speak of, the second-year signal caller has made the Raiders competitive for the first time since 2011.
11) Drew Brees (28 TD, 11 INT, 98.4 Rating)
It's not Brees' fault that the New Orleans Saints will miss the playoffs for a second straight season. The Saints have given up the most points in the NFL, and the veteran ranks in the top seven in touchdowns, completion percentage, yards and passer rating. But Brees has been too inconsistent, posting a rating of less than 84.0 five times, and he has to take some responsibility for leading a last-place team.
12) Ryan Fitzpatrick (26 TD, 12 INT, 89.6 Rating)
Fitzpatrick has been a pleasant surprise for the New York Jets. The 33-year-old is not just managing games as the team's defense helps New York defeat opponents. He's making big plays, and the Jets will end the season with two 1,000-yard receivers. Fitzpatrick only has one fumble in 14 games after fumbling the ball 19 times from 2012-2014.
13) Alex Smith (16 TD, 4 INT, 96.9 Rating)
This has been the quintessential Alex Smith season. His numbers are far from impressive, ranking 23rd in touchdowns and 20th in yards. But Smith does exactly what the Kansas City Chiefs ask of him, throwing interceptions at a lower rate than any quarterback in the league, and helping his team win eight straight games.
14) Tyrod Taylor (20 TD, 5 INT, 101.8 Rating)
After backing up Joe Flacco for four seasons, Taylor has been about as good as the Buffalo Bills could have expected. Only four quarterbacks have a better passer rating, and he went 5-2 in his first seven starts. But Taylor has missed two games with injuries and he ranks 31st in passing yards per game. The Bills have lost four of their last five games, falling out of the playoff race.
15) Jay Cutler (18 TD, 8 INT, 92.3 Rating)
It looked like Cutler might give the Chicago Bears a late run towards a potential playoff berth, but that ended with three straight disappointing losses. He's led Chicago to some big road wins against Kansas City and Green Bay, but those were negated with bad losses to San Francisco and Washington.
16) Philip Rivers (26 TD, 12 INT, 95.0 Rating)
Rivers was dealt a bad hand in 2015. The San Diego Chargers have the NFL's worst rushing attack, and his No.1 wide receiver has missed half the season. With that being said, Rivers has just seven touchdown passes and six interceptions in seven games against winning teams, contributing to San Diego's likely last-place finish. Expect a bounce-back year from Rivers in 2016.
17) Matthew Stafford (27 TD, 13 INT, 93.7 Rating)
With Stafford failing to reach the playoffs in five of seven seasons, it might be time for the Detroit Lions to realize that he isn't a franchise quarterback. He's put up good numbers in the second half of the season, but nine interceptions in the first six games ended any chance of the Lions doing anything in 2015.
18) Blake Bortles (31 TD, 14 INT, 88.1 Rating)
Bortles has shown signs that the Jacksonville Jaguars might have their quarterback of the future. He ranks fifth in touchdowns and seventh in yards, giving Jacksonville an explosive offense at times. But Bortles still makes too many mistakes and is completing just 57.7 percent of his passes. He's much more valuable in fantasy football than he is for the Jaguars at this point in his career.
18) Jameis Winston (20 TD, 12 INT, 85.4 Rating)
Winston has played well for a rookie, and he easily helped the Tampa Bay Buccaneers surpass the two wins they got last season. He uses his legs effectively, rushing for five touchdowns, but he has to improve his 58.4 completion percentage.
20) Teddy Bridgewater (13 TD, 8 INT, 90.4 Rating)
The Minnesota Vikings are headed to the playoffs behind Bridgewater, who's only thrown eight interceptions and has the NFL's No.6 completion percentage. But the team doesn't ask him to do too much, ranking 29th on the list in passing yards per game. Minnesota could be in trouble in the playoffs if Adrian Peterson doesn't have a big game.
21) Ryan Tannehill (22 TD, 11 INT, 87.3 Rating)
There are times when it's easy to see why Tannehill was given a $96-million contract extension in the offseason, namely when he had a perfect passer rating against Houston. But he's been too inconsistent this year, causing the Miami Dolphins to score 20 points or fewer in eight of their nine losses.
22) Marcus Mariota (19 TD, 10 INT, 91.5 Rating)
Mariota will end the season with just 12 starts because of injuries, but he showed flashes of brilliance with two separate four-touchdown, no interception performances. The rookie wasn't consistent enough to get more than three wins as the Tennessee Titans' starter, having five games with a passer rating of less than 70.0.
23) Matt Ryan (18 TD, 15 INT, 86.4 Rating)
The Atlanta Falcons got off to a hot start, but Ryan has made too many costly mistakes that will keep the team out of the playoffs. Only Peyton Manning has thrown more interceptions, and he hasn't posted a passer rating of 100.0 since Week 8.
24) Brian Hoyer (18 TD, 6 INT, 93.0 Rating)
Hoyer was more than serviceable in his time as the Houston Texans quarterback. He had a 3-1 touchdown to interception ratio, and he helped the Texans score at least 20 points in his first six games. But ultimately, he's not good enough to start on a legitimate playoff team, and he only played in 10 contests.
25) Joe Flacco (14 TD, 12 INT, 83.1 Rating)
The Baltimore Ravens lost a lot of close games this season, and they would have won a few more if Flacco hadn't played so poorly before he went down for the year. Flacco managed to only have two games without an interception, losing four times to teams with records under .500. His status for 2016 is in jeopardy due to a left knee injury.
26) Sam Bradford (16 TD, 13 INT, 83.8 Rating)
The offseason swap of Nick Foles for Bradford didn't work out for either team. Bradford might not be able to help the Philadelphia Eagles win one of the worst divisions in recent memory, and he ranks in the bottom half of most major statistical categories.
27) Josh McCown (12 TD, 4 INT, 93.3 Rating)
McCown kept the Cleveland Browns competitive for the first few weeks of the season, and his 264 passing yards per game rank a respectable 11th. But he went just 1-7 as the starter, completing less than 56 percent of his passes in three of four games before being taking out of the lineup.
28) Andrew Luck (15 TD, 12 INT, 74.9 Rating)
Luck might be the NFL's most disappointing player this season. Instead of competing for the MVP award like many experts thought he would, Luck has battled injuries and ranked dead last in completion percentage. He's thrown at least two interceptions in five of his seven starts.
29) Colin Kaepernick (6 TD, 5 INT, 78.5 Rating)
It seems clear that the San Francisco 49ers are ready to move on from Kaepernick after an awful season that saw the quarterback get replaced by Blaine Gabbert. He threw for 165 yards or fewer in five of his eight starts, and San Francisco lost by at least 17 points half the time he was under center.
30) Matt Cassel (5 TD, 7 INT, 70.6 Rating)
With Tony Romo sidelined, the Cowboys turned to Cassel and the results have been poor. He went 1-6 as the starter, and performed worse than Brandon Weeden. The 33-year-old didn't have one 300-yard performance, and the Cowboys scored more than 20 points in just one of his starts.
31) Peyton Manning (9 TD, 17 INT, 67.6 Rating)
Brock Osweiler hasn't lit the world on fire as the Denver Broncos new starter, but he's been a step up from Manning, who had noticeable struggles before suffering a foot injury. Manning still leads the NFL in interceptions after missing five straight games, and his passer rating is lower than any quarterback on the list. The only reason he isn't ranked last is because he went 7-2 as a starter, though that was largely because of Denver's great defense.
32) Nick Foles (7 TD, 10 INT, 69.0 Rating)
Foles has been a major disappointment. He's thrown for less than 200 yards in eight of his 11 starts, and even though the St. Louis Rams don't ask him to do much more than manage the game, his interception rate is sixth-worst among players on this list. Only Manning has a worse passer rating, and that could soon change since Foles has posted a rating of 53.0 or worse in each of his last three starts.
© Copyright IBTimes 2023. All rights reserved.