NFL Rumors: Baker Mayfield Putting In Work Despite Murky Future, Wife Says
KEY POINTS
Baker Mayfield is keeping himself in shape and playing a lot of golf, according to his wife Emily
Mayfield remains clueless on what lies ahead as the 2022 NFL season nears
NFL teams are not keen on absorbing the majority of Mayfield's $18 million salary
Baker Mayfield's wife has shared an update on the Cleveland Browns quarterback as his future remains uncertain.
The 27-year-old player requested a trade from the Browns after the team acquired Deshaun Watson from the Houston Texans back in March.
Mayfield has since been distancing himself from team activities. But even though he hasn't been joining their workouts, he is keeping himself in shape, according to his wife Emily Wilkinson.
Wilkinson revealed during a Q&A session on her Instagram Friday that her husband has been training and playing a lot of golf in his free time.
"He's great!" she wrote, according to Sports Illustrated. "Been training a ton and playing plenty of golf in his free time."
Additionally, Wilkinson was asked about how she and Mayfield are dealing with the "stress and unknowns" that come with the holdout of her husband. She said that it is a learning process and that focusing on self-care has helped her with her mental health.
"I've learned that fitness and self-care play a HUGE role in my happiness and mental health. It also took me a few years to realize it's okay to say no to things. Oh, and stay off Twitter!" she said.
Although it appears that Mayfield could end up sticking it out with the Cleveland Browns, the performance he would render is questionable. Everything has changed since the arrival of Watson.
Mayfield took exception to that deal, claiming that he was not informed of such a move. It is for this reason he penned a farewell note and wanted out of Cleveland.
But the Browns don't appear to be keen on trading away Mayfield. The buzz going around is that Cleveland is keeping him if the NFL sanctions Watson over allegations of harassment and sexual misconduct, Cleveland.com reported. Watson, who faces 22 civil complaints, has repeatedly denied the accusations made against him.
In addition, the Browns may be having a hard time dealing away Mayfield due to his huge salary, according to reports.
There are teams linked to Mayfield, but most are not willing to absorb the former Heisman Trophy winner's $18.86 million salary. The Browns themselves reportedly prefer that they end up paying a smaller sum instead of the whole amount owed salary to the 27-year-old play-caller.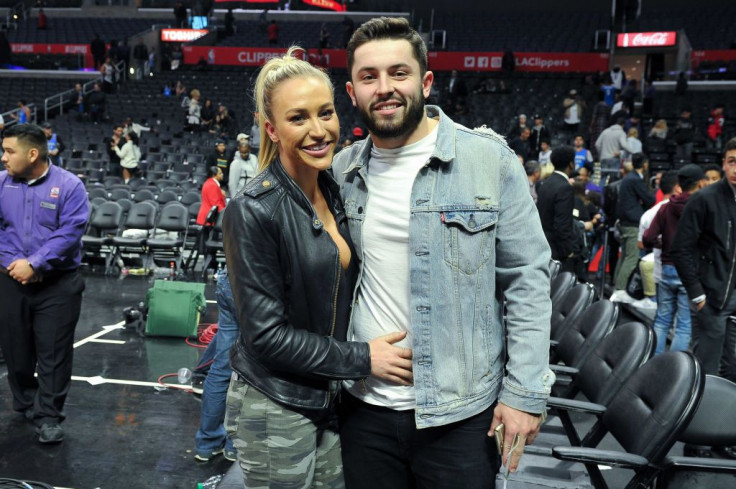 © Copyright IBTimes 2023. All rights reserved.