NFL Rumors: Browns Have No Plans To Trade Beckham For Now
KEY POINTS
Browns have no immediate plans to trade Beckham Jr.
Beckham trade could still happen
Browns banking on offense centered on Beckham
Odell Beckham Jr. of the Cleveland Browns is undoubtedly one of the polarizing figures in the NFL to date. Despite talk of a potential trade, it appears the Browns prefer to move forward with him. If so, this douses water on all alleged trade talk.
According to Ian Rapoport, the Browns plan to move forward with the 27-year-old wide receiver. Though he did not have a good first year with the Browns, any alleged moving plans are put on hold for now. However, Rapoport also mentioned a lot depends on Beckham moving forward. His presence in the offseason and for OTAs could still alter the course.
After starting his NFL career with the New York Giants back in 2014, the three-time Pro Bowler landed in Cleveland. He was acquired together with Olivier Vernon on Mar. 13, 2019. The 12th pick of the 2014 NFL Draft had a decent first year with the Browns. He topped 1,000 receiving yards and 133 passing targets, USA Today reported. However, a player of his caliber can do more.
Other than that, Beckham had his share of stirring controversy off the field per the Bleacher Report. At one point last season, Beckham along with Jarvis Landry reportedly told opponents to get them out of Cleveland. Both denied having done so but the unwanted publicity was already there.
In fact, Beckham tried to shoot down the issue back in December. He said that he was not going anywhere. Further, he said that his opportunity with the Browns was too special. With a new head coach, it will be interesting if Beckham fits in with the new system.
After a woeful 6-10 last NFL season, Cleveland parted ways with Freddie Kitchens. Kevin Stefanski is now the new coach, a former offensive coordinator with the Minnesota Vikings. Stefanski plans to meet with Beckham to discuss his expectations.
"What they would like … the Browns would like to see some level of engagement for Beckham in this offense, as they all try to learn a new offense, in the offseason," Rapoport said.
For Beckham, it was a rough first year with the Browns. The star receiver dealt with a hip and groin injury. Just recently, he underwent lower abdominal surgery. As mentioned earlier his attendance in the offseason could factor in. But as things stand now, Beckham has a valid reason for not being able to do so.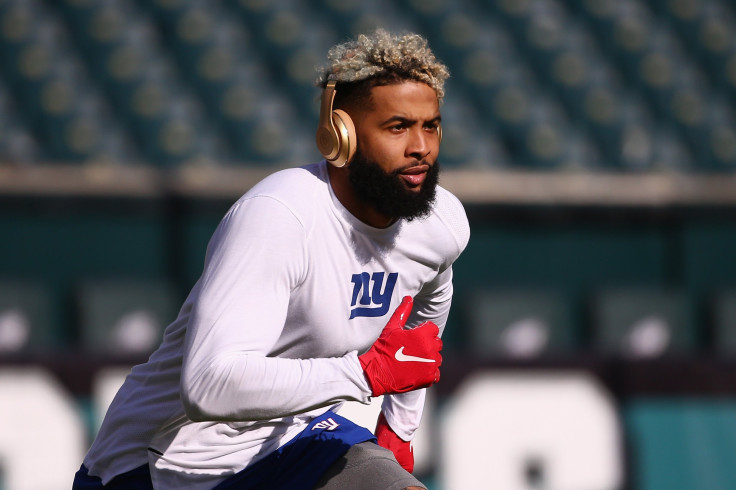 © Copyright IBTimes 2023. All rights reserved.