NFL Rumors: Dallas Cowboys' Defensive Leaders Could Sign Elsewhere In 2020 Free Agency
Dak Prescott is at the center of the Dallas Cowboys' offseason. Amari Cooper appears to be the team's second priority in 2020 NFL free agency. Both players were part of the league's top-ranked offense in the 2019 season.
The Cowboys' struggles on defense played a significant role in Dallas missing the playoffs. A couple of the unit's top performers might be headed elsewhere this offseason.
All reports indicate that Byron Jones will likely sign with a new team as a free agent. Owner Jerry Jones admitted at the NFL Scouting Combine that the Cowboys would have trouble keeping the cornerback, who is expected to get lucrative contract offers on the open market.
Jones was a 2018 Second-Team All-Pro selection. The 2015 first-round pick had 46 tackles and six passes defensed last season. He is the only Cowboys defensive back to make the Pro Bowl in the last decade.
Robert Quinn led Dallas with 11.5 sacks in 2019, finishing ahead of star defensive end DeMarcus Lawrence. The Cowboys traded a sixth-round pick for the veteran last year. He's headed for free agency after one season with the team.
It's unknown if Dallas will be able to bring back Quinn, though he might have a much better chance of returning than Jones. The 29-year-old has 26.5 sacks in 45 games over the last three seasons.
"He's one of the top people – players and people – that I've been associated with," Jerry Jones said, via The Athletic. "He's the real deal. I'm real proud to have had the time we've had together, number one. Number two, he really helped us last year. And so I'm hopeful that we can do something to keep him."
Jaylon Smith was the only Cowboys' defensive player selected to the 2020 Pro Bowl. The linebacker inked a five-year, $64 million extension in August.
Dallas finished last season ranked ninth in both total defense and yards allowed per play. They were 11th in points allowed.
The Cowboys ranked 19th in sacks and 13th in opponents' passer rating.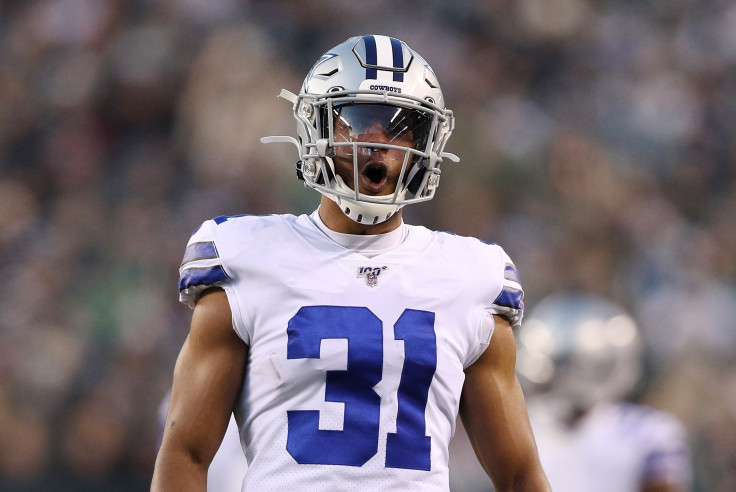 © Copyright IBTimes 2023. All rights reserved.