NFL Rumors: New England Patriots Eye Crimson Tide Quarterback, Says Former Belichick Aide
KEY POINTS
Mac Jones could be the Pats' next Tom Brady
The Patriots front office will opt for a younger, long-term player over vets
The team needs to trade up to take in young talented quarterback in the upcoming NFL Draft
The New England Patriots have a lot of work to do as they continue their search for a new quarterback to lead the team.
After stumbling last NFL season, it appears that the Pats will be turning to the 2021 NFL Draft to land their next play-caller.
According to former NFL executive Mike Tannenbaum, Pats coach Bill Belichick will focus on the 2021 NFL Draft rather than a free agency to call the plays next season.
Tannenbaum, who gave his take on "Get Up," has worked for Belichick in the past.
"Coach Belichick is always going to think long term, and that's why I think it's going to be Mac Jones," Tannenbaum stated.
His comment comes not long after Mike Green mentioned some quarterback veterans who are expected to be available in free agency. That list includes Cam Newton, Marcus Mariota and former Pats quarterback Jimmy Garoppolo.
While most may call it a bold move, the Pats would need to get something done to improve their chances on Mac Jones. Tannenbaum provided further insight on this.
"In my opinion, (Belichick's) going to have to trade up above Carolina at [No.] 8 to go get Mac Jones," Tannenbaum said. "(Panthers head coach) Matt Rhule coached Mac Jones in the Senior Bowl, he loved him. I think the sweet spot to get Mac Jones is [No.] 7."
Considering the Pats hardly got any mileage out of Cam Newton last NFL season, thinking long term may be the way to go.
This is even though former Pats quarterback proved that he still had what it takes to lead a team. Brady recently led the Tampa Bay Buccaneers to their second title at Super Bowl LV.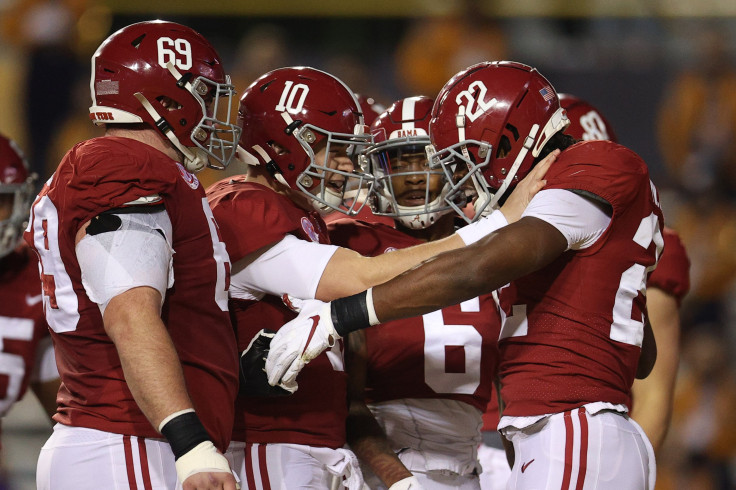 It may take time but make sense for the Pats. The only problem is that they are at 15th in the 2021 NFL Draft, meaning they may need to pull strings.
A good spot to be at is at No. 7, the one owned by the Carolina Panthers.
Aside from Jones, there are several top quarterback names to consider. That includes Trevor Lawrence, Zach Wilson, Justin Fields and Trey Lance.
However, all of them are expected to be already taken by the time the No. 7 pick comes around.
If New England can pull a trade, it could be the best place to be if they are targeting the 22-year-old out of Alabama Crimson Tide.
© Copyright IBTimes 2022. All rights reserved.
FOLLOW MORE IBT NEWS ON THE BELOW CHANNELS