NFL Rumors: Philadelphia Eagles Have One Condition To Sign Jadeveon Clowney
KEY POINTS
Jadeveon Clowney could sign with the Philadelphia Eagles under one condition
Clowney is asking for a deal amounting at least $17 million
Clowney's injury history is hurting his free agency
The Philadelphia Eagles are not really interested to sign Jadeveon Clowney. But under one condition, the team might keep their door slightly open to the possibility of signing the former Seattle Seahawk.
SiriusXM's Adam Caplan said that given the history of his injuries, Philadelphia would only consider signing the former Seattle Seahawk if he is willing to sign a deal worth $10 million or less.
"They're not interested in the player," Caplan told New Jersey's 97.3 ESPN, per CBS Sports. "Unless he's willing to take a one-year deal at a significantly reduced price -- probably under $10 million or no more than $10 million, I don't even think they [will] make the call. And even then, they're done ... bringing guys in with an injury history."
Clowney played a season in Seattle and averaged 31 tackles, three sacks, an interception, four forced fumbles, two fumble recoveries and a pair of defensive touchdowns in 13 games. He was traded by the Houston Texans in September 2019, ending a four-year run with the franchise that picked him first overall in the 2014 NFL Draft.
Entering free agency, the 27-year-old was reportedly asking for at least a $20 million per season deal in the market. And although it has been reduced to $17 million a year, not a single team has expressed a serious interest to acquire him after he allegedly turned down offers from the Seahawks, Cleveland Browns, and Tennessee Titans.
Clowney has been saddled with various injuries starting from his rookie year where he was limited to just four games due to a torn meniscus. A year later, he prematurely ended his season after suffering a Lisfranc injury. His lone healthy year happened in 2017 as he finished a full 16-game season for the Texans.
The three-time Pro Bowler impressed in his first season as a Seahawk despite having to deal with a hip/core injury that had bugged him for most of the year until his surgery in February.
With the uncertainty as to the progress of his recovery - made worse by the restrictions caused by the coronavirus pandemic - landing on a new team for the 6'5 defensive end has turned out to be tougher than he thought.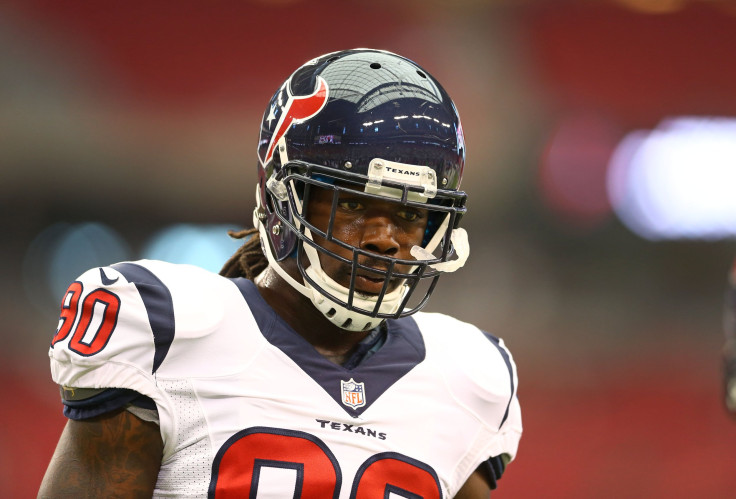 © Copyright IBTimes 2023. All rights reserved.