NFL Rumors: Will Tom Brady's Top Receivers Return For 2021 Super Bowl Defense?
If the Tampa Bay Buccaneers hope to bring back their core players from Super Bowl LV, the front office will need to spend big in the offseason. That includes locking up most of Tom Brady's top targets as they head for free agency.
Mike Evans, Tampa Bay's leading receiver in 2020, is signed through the next three seasons. The players who ranked second through fifth in receptions for the Bucs are all without contracts two weeks before the official start of free agency.
Receivers Chris Godwin and Antonio Brown are unsigned, as is tight end Rob Gronkowski. The same goes for running back Leonard Fournette.
Godwin is the most likely to return. The Buccaneers will probably end up using the franchise tag on Godwin, sources tell ESPN's Jenna Laine, preventing the 25-year-old from hitting the open market.
The deadline for Tampa Bay to use the tag is March 9. Godwin would receive an estimated $16.5 million next season.
A Pro Bowl selection in 2019, Godwin had 65 receptions for 840 yards in Brady's first season in Tampa.
Gronkowski and Brown are both strongly linked to Brady.
Gronkowski, 31, is not expected to play for any team that doesn't include the star quarterback. The veteran tight end threatened to retire when the Patriots almost traded him to the Detroit Lions in 2018. Gronkowski called it quits in 2020 and returned to the NFL when Brady left New England for Tampa Bay.
The Bucs could potentially restructure the contract of backup tight end Cameron Brate in order to create some cap space for Gronkowski, according to Laine. Gronkowski led Tampa Bay with six receptions for 67 yards and two touchdowns in the Super Bowl win over the Kansas City Chiefs.
The 2018 season was the last time Brown played for a team that didn't have Brady as its starting quarterback. The seven-time Pro-Bowl selection made his Bucs' debut on Nov. 8 after serving a suspension for violating the league's personal conduct policy, following a slew of off-the-field issues.
The Bucs may get competition from the Green Bay Packers. Green Bay reportedly checked in on Brown before he signed with Tampa Bay last season. Brown, 32, had 45 catches in eight regular-season games.
Fournette had 135 yards of scrimmage in the Super Bowl. It might be difficult for Tampa Bay to afford the running back if he gets an offer well north of the $2 million salary he earned in 2020.
Brady has one year left on his contract. The 43-year-old is coming off a strong regular season. In 16 games, he completed 65.7% of his passes for 4,633 yards. He threw for 40 touchdowns and had 12 interceptions.
The Bucs are among the title favorites in 2021.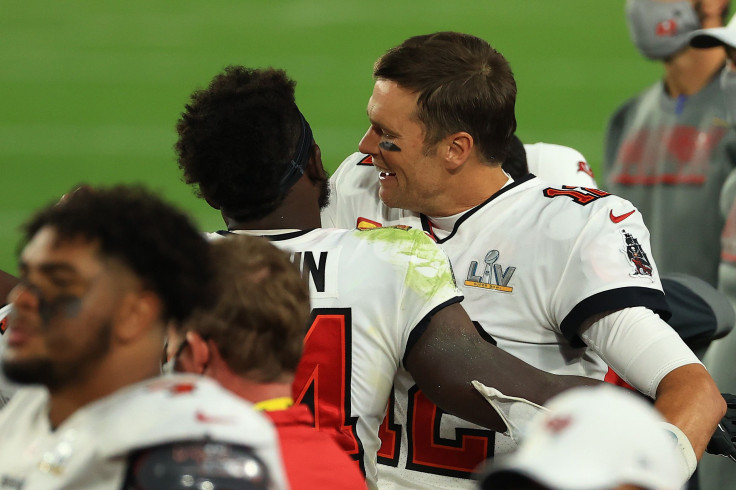 © Copyright IBTimes 2023. All rights reserved.